Eyes are supposed to reveal our true character and they can certainly be windows on our health. Professor Benny Chung Ying Zee, Director of the Centre for Clinical Research and Biostatistics, the Jockey Club School of Public Health and Primary Care (JCSPHPC) at CU Medicine, and his team have developed a relatively convenient, non-invasive and painless Automatic Retinal Image Analysis (ARIA) technology to detect potential health risks. "Our eyes enclose tremendously important clues and signals to our health. What we need is the right technology for their interpretation," says Professor Zee.
Specialising in biostatistics, Professor Zee has devoted himself to the study of ARIA for more than ten years. ARIA technology has been applied to assess the risk of stroke and risk of white matter hyperintensities as an early risk factor of dementia. Recently, Professor Zee and his long-term research team member Maria Ming Po Lai, Nursing Officer and Assistant Director of the Centre, have further applied ARIA technology to the risk assessment of autism spectrum disorder (autism), hoping early diagnosis and intervention can reduce symptoms and strengthen autistic children's normal development.
Rapid Autism Assessment Tool with Sensitivity up to 90%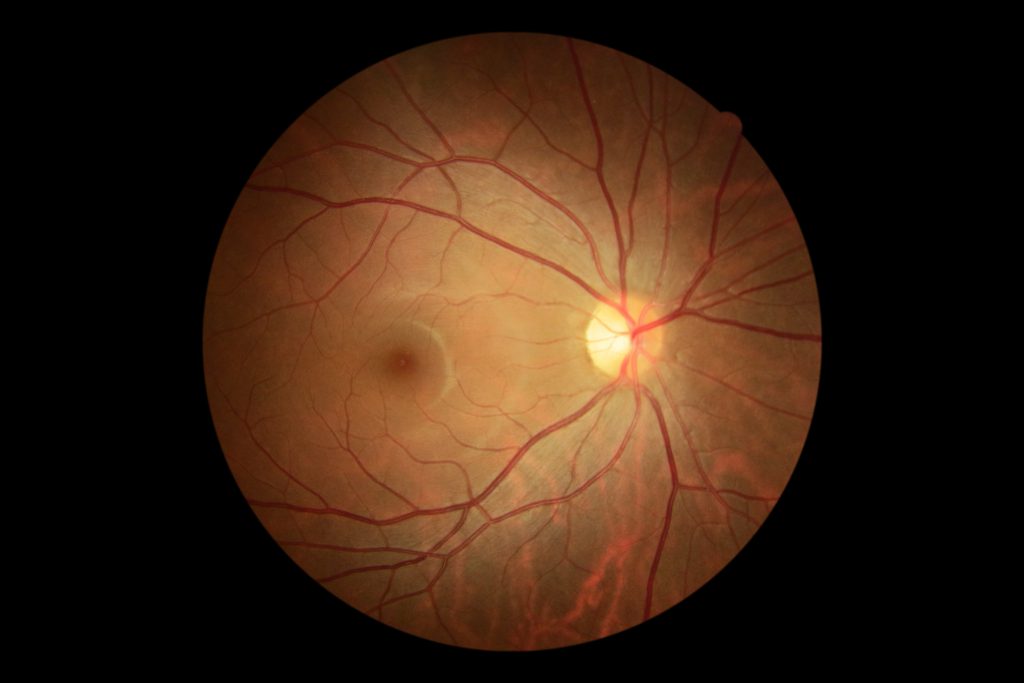 Speaking of the relationship between stroke, dementia, autism and eyes, Professor Zee explains, "Retinal vessels have the same embryo origin and histological structure as cerebral vessels, therefore retinal images, known as the fundus photography, captured by the non-mydriatic fundus camera, can reflect brain health and cardiovascular health. By uploading the retinal images to the ARIA system, risk estimates of stroke or autism can be generated automatically within minutes."
Breakthroughs begin with curiosity and so does the idea of applying ARIA technology to autism assessment, given that previous studies have shown that thinning of the retinal nerve fibre layer is significantly associated with high functioning autism spectrum disorder and Asperger syndrome. Professor Zee discloses that one of the challenges the team faced during the pilot research was the recruitment of autism cases. "School and parents might be concerned and hesitant in joining the research because the technology is relatively new to them. Thanks to the support and assistance from Hong Chi Association, we successfully recruited 46 autism cases by offering them in return a free eye examination by paid optometrists."
The results from the pilot research are encouraging and show that autism subjects have a significantly larger optic disc diameter and larger optic cup diameter. The sensitivity of ARIA technology in identifying autism is up to 90%. Professor Zee believes that ARIA may provide critical information for the classification of autism, and may contribute to the development of an objective measure of autism in the future.
Currently, the diagnosis of autism mainly rely on assessments by a multi-disciplinary team of professionals and requires a lengthy assessment period. The lack of an objective screening method, especially in young children, is also a major cause of delayed diagnosis or even misdiagnosis. According to Professor Zee, ARIA is a fully automatic and non-invasive computer programme which can not only reduce the assessment duration but also be used safely by children. "In the next step, our team would like to collect data from children aged 2 to 6 so that, ultimately, young children can benefit from the assessment."
Prevention is Better than Cure
Professor Zee says that the goal and initial intention of ARIA technology is not only to identify potential patients, but also to provide a simple and rapid risk assessment tool for people to understand their health risks. Once they are informed of their risk estimates, they may adjust their lifestyles and habits in time, which can significantly reduce the chances of diseases. It also helps alleviate the pressure on the services of the healthcare system and enhances health promotion in the long term. The team also anticipates partnering with healthcare facilities and providing objective screenings and interventions together, while reducing the assessment duration and cost.
The team is exploring the application of ARIA technology to the risk assessments on coronary heart disease, diabetes, kidney disease and other chronic diseases, also furthering their research with the growing database. They are looking too into the possibility of applying the technology to mood disorders and COVID-19. Speaking of the future development of ARIA, Professor Zee foresees that ARIA is likely to become a major risk assessment tool, since it can generate results within a few minutes and only requires the use of a non-mydriatic fundus camera.
Knowledge Transfer via Entrepreneurship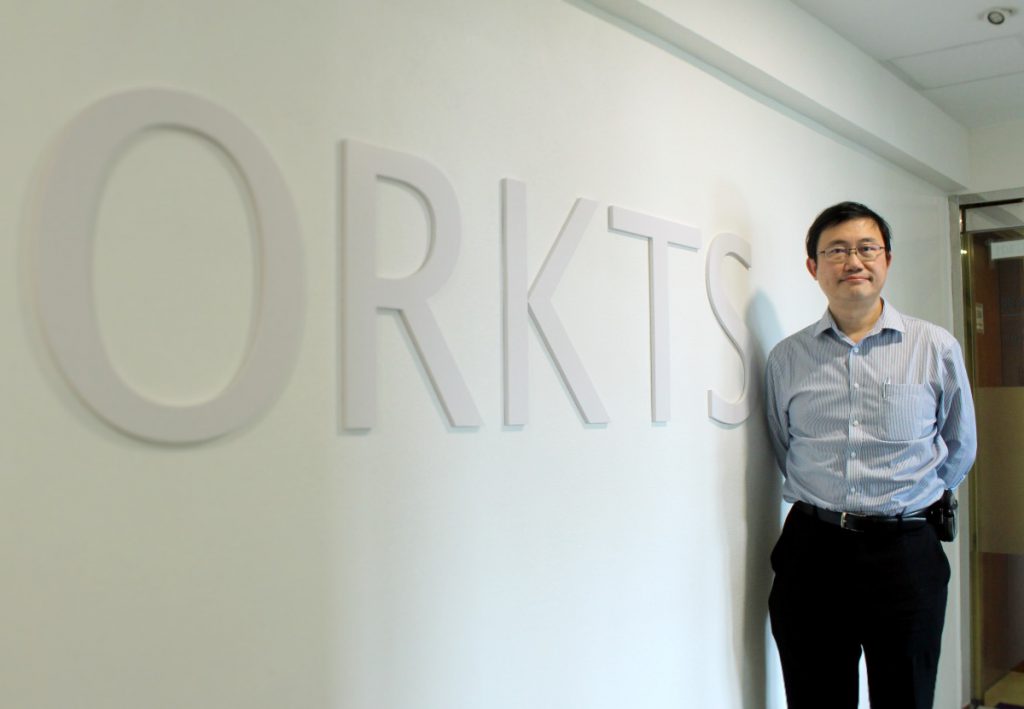 Joining CUHK 20 years ago, Professor Zee extended his scope of responsibility last April to being the Director of the Office of Research and Knowledge Transfer Services (ORKTS) to support the University members in extending their research output for the benefit of society. Professor Zee and his team have established Health View Bioanalytic to promote ARIA in 2015. Being an entrepreneur himself, he very much understands the importance of promoting knowledge transfer. "We have noticed that our society lacks a culture of disease prevention and people are less willing to pay for a screening service. Therefore, we have decided to operate the business ourselves with an aim to translate our research results into applications bringing a substantial impact to society."