The Engineering student robotics team Phantom Dancer from The Chinese University of Hong Kong (CUHK) was crowned Champion in the The Asia-Pacific Broadcasting Union (ABU) Asia-Pacific Robot Contest (Robocon), which was held last Sunday (August 25). Phantom Dancer is the first Hong Kong team to win this international trophy for robotics since the game began in 2002, signifying CUHK's education quality in robotic design and innovation.
This year, 17 regional winning teams from universities, colleges and academies of 16 countries and territories across the Asia-Pacific region competed in the finale held in Mongolia. CUHK's Phantom Dancer advanced to the finale and represented Hong Kong for a second time, after winning the championship in the regional contest which took place in June this year.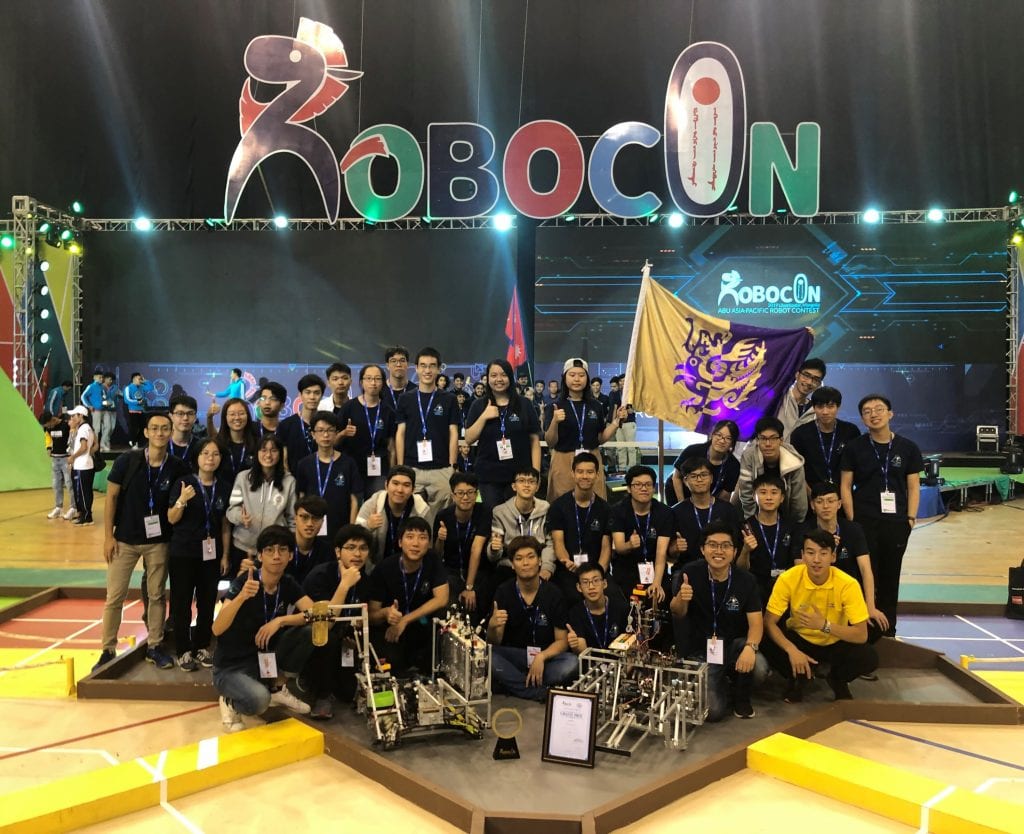 The team leader, Billy Yip Chun Wa, is an alumnus of the Department of Mechanical and Automation Engineering, CUHK. With his experience, he twice led the CUHK team to compete in ABU Robocon, and was amazed by the team's performance this year. "Everyone in the team was a big fan of robotic design and programming. We spent nearly a year trying to achieve the optimum conditions for our robots, and the preparation one month ahead of the finale was even more intensive. Despite all our efforts to boost the robots' speed and performance, there were times when countless flaws were revealed and there were divided views among members. We worked day and night with each other to find out the best solution to our clear goal. The understanding and friendship are what we treasured most in the process. We also learnt a lot by interacting with the best teams coming from all around the world during the competition," said Billy.
Professor Martin D. F. Wong, Dean of Engineering, CUHK, remarked, "The Faculty of Engineering is a breeding ground of engineering professionals in Hong Kong, playing an important role in both engineering education and technological development. I take pride in our student team's achievement in both the regional and international Robocon. It is not only about their hard work paying off, but also that our world-class education gets recognised. I sincerely hope that our students will continue to keep going, strive for the best, and become a legend."
Key to Winning: Enhanced Stability
"Great Urtuu", inspired by a traditional Mongolian messenger system, was the theme of this year's competition. The competition challenged the participants to build one manual robot and one automatic robot that had to execute a range of tasks include crossing different geographical conditions and traversing ropes while carrying the Gerege, a symbolic tablet, as well as throwing Shagai, a bone dice, to demonstrate their technical and physical capabilities. The automatic robot is required to be four-legged, adding complexity to the design in pursuing high stability and speed.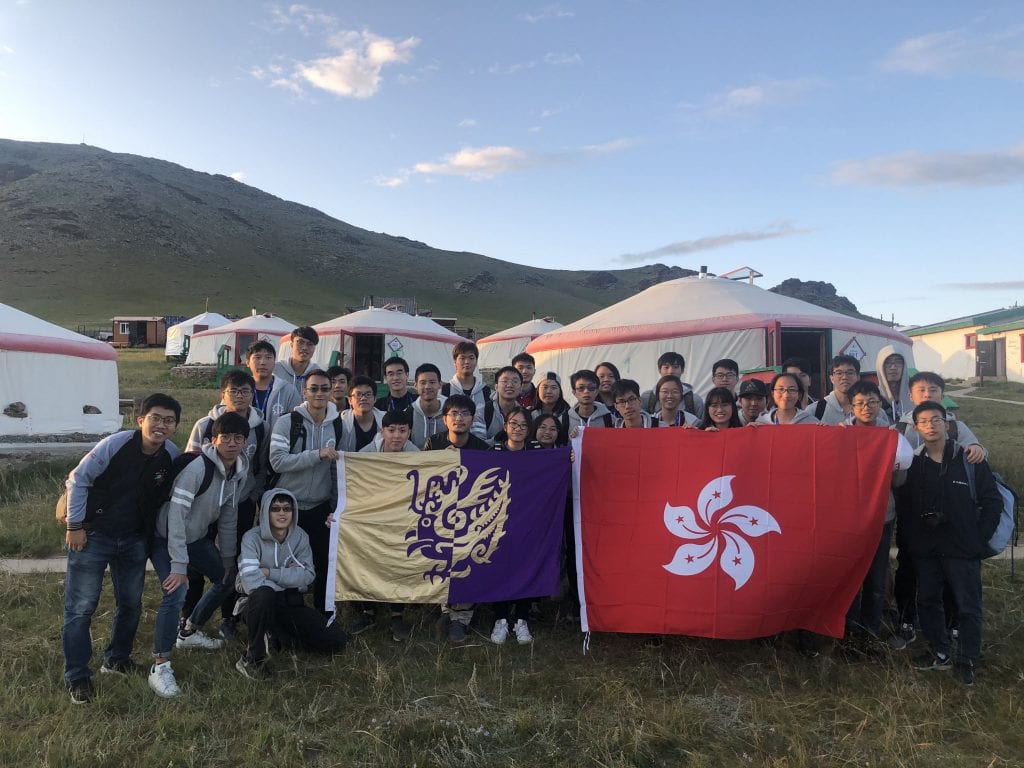 After qualifying for the finale, members of the Phantom Dancer moved forward on the robots' performance upgrades. They exchanged ideas about the design and coding with counterparts at other local universities and conducted numerous trials to minimise failure rates. The improved stability eventually gave Phantom Dancer's robots advantages over traditional strong opponents like the China, Vietnam and Japan teams.
About The Chinese University of Hong Kong
Founded in 1963, CUHK is a leading comprehensive research university with a global reputation. Located in the heart of Asia, CUHK has a vision and a mission to combine tradition with modernity, and to bring together China and the West. Under the University's unique collegiate system, the programmes and activities offered by its nine colleges complement the formal curricula by delivering whole-person education and pastoral care.
CUHK is recognised as the most innovative university in Hong Kong for the fourth consecutive year and is ranked 26th in the Asia-Pacific region by Reuters' latest "Asia Pacific Region's Most Innovative Universities" listing. The University currently has more than 1,000 granted patents in different jurisdictions worldwide. Some of these patents have been licensed to relevant industries that help bring these innovations to the market to benefit society. In academic year 2018-19, CUHK has received 202 granted patents and filed 315 patent applications for inventions developed in the areas of medical technology, biotechnology, information technology, telecommunications, and materials science.
Video recording of the competition
Final: Click here
Semi-final: Click here