Innovation and technology are the priority areas for the future of Hong Kong's development. The Chinese University of Hong Kong (CUHK) has established six InnoHK Centres covering health, biomedicine, robotics and artificial intelligence under the Hong Kong Government's InnoHK initiative. The centres apply CUHK's world-class research discoveries to generate translational impact on society and cultivate talents in the innovation and technology sector.
The six centres are located at the Hong Kong Science Park. Combining expertise from CUHK and involving partners from prestigious global universities, the centres will position Hong Kong as a global powerhouse of innovation, connecting the world with the rapidly emerging research and innovation ecosystem of the Greater Bay Area.
Restorative medicine enhancing the quality of life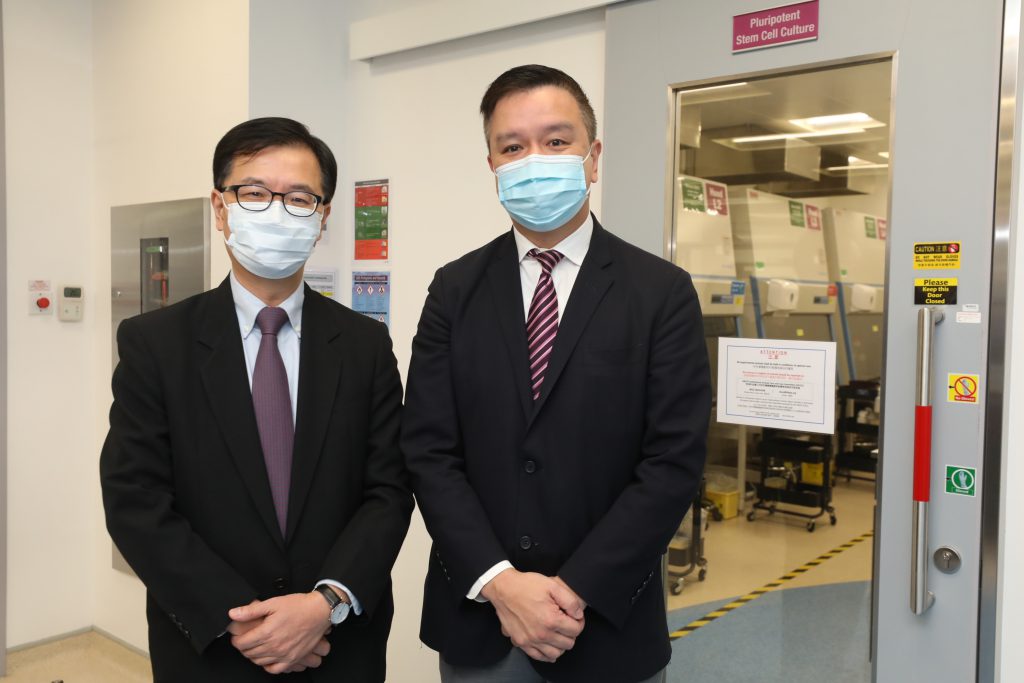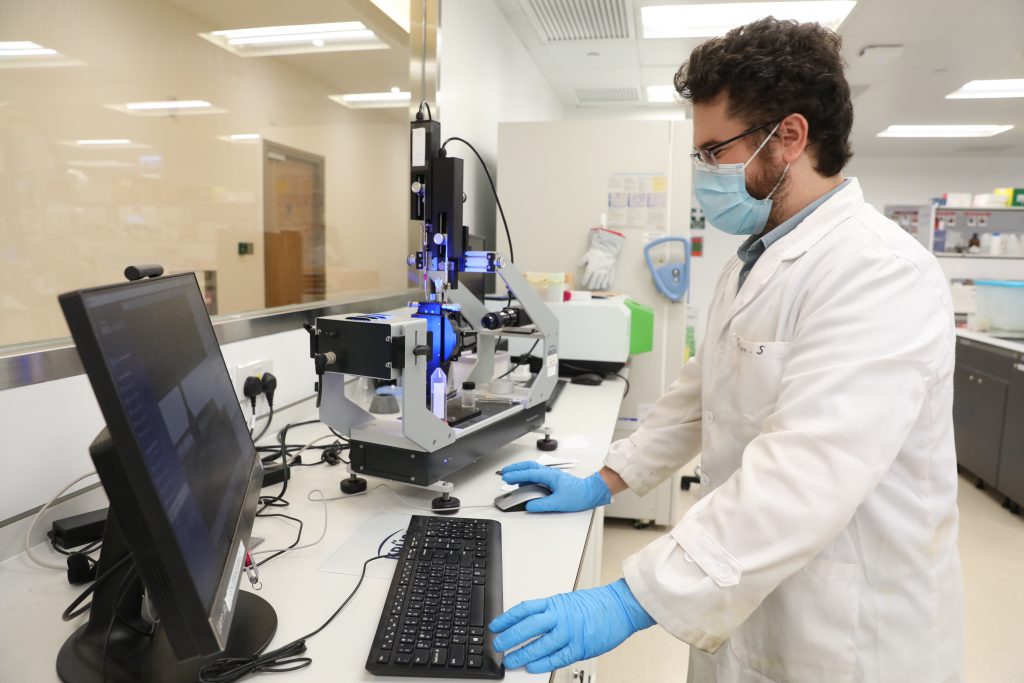 Co-led by Professor Patrick Yung and Professor Woody Chan from the Faculty of Medicine, The Center for Neuromusculoskeletal Restorative Medicine (CNRM) integrates talents, expertise and technologies from biomedical science and engineering to restore structure and function to neuromusculoskeletal tissues and organs injured, diseased and degenerated by aging, sports injury and trauma. The CNRM focuses on five research programmes which are stem cells and cell-based therapies, tissue engineering and 3D microtissue modelling, cellular and molecular mechanisms, preclinical and clinical translation, and enabling technologies.
Unlocking secrets of human body with a drop of blood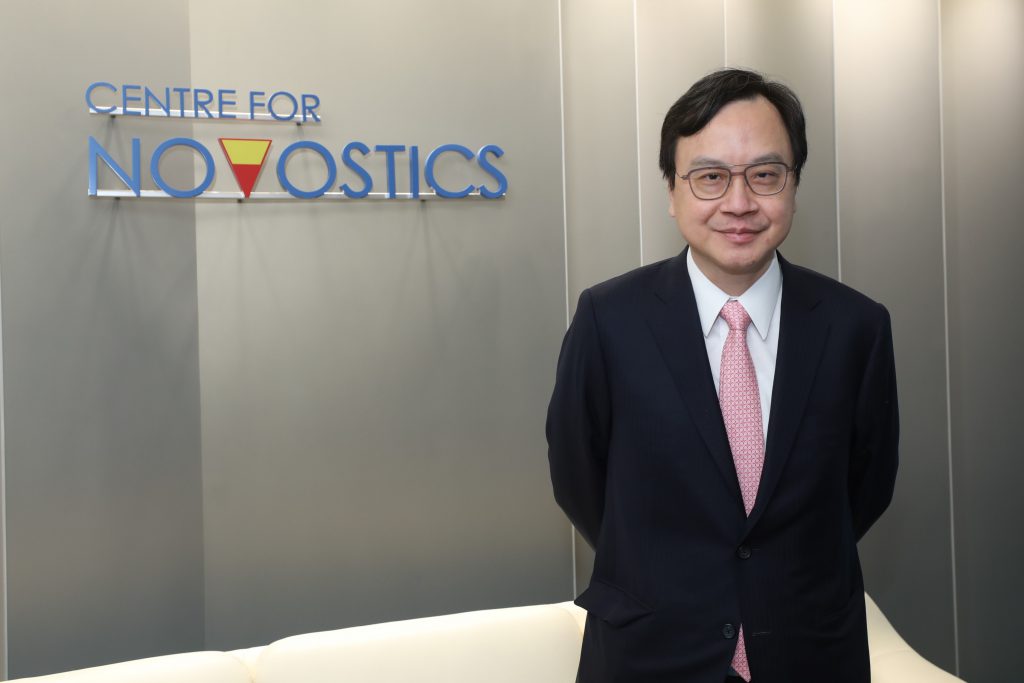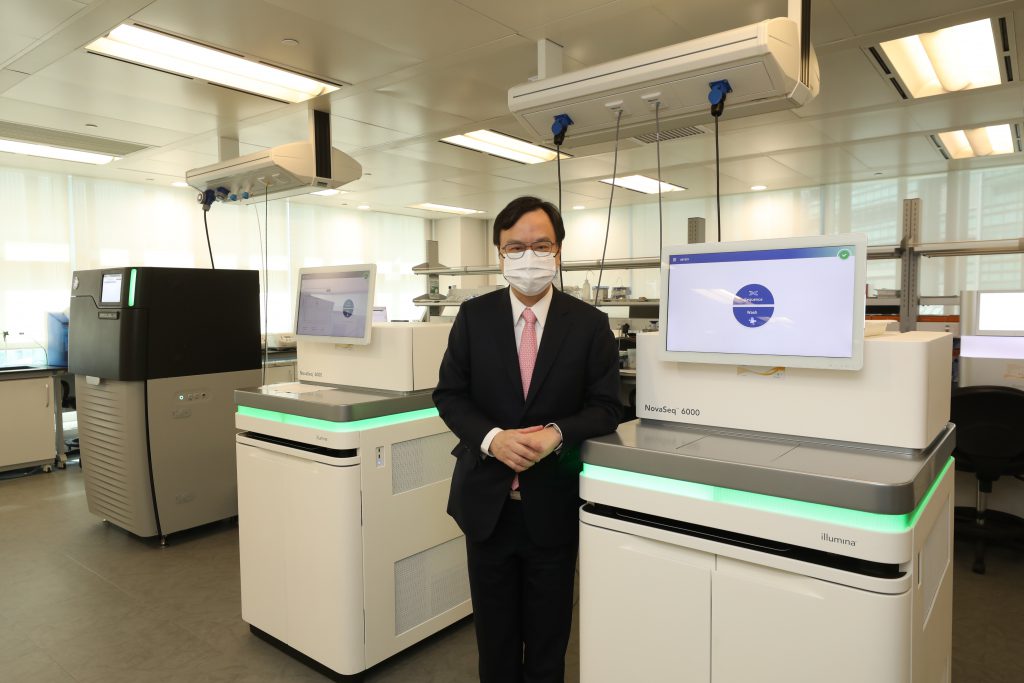 Led by Professor Dennis Lo from the Faculty of Medicine, The Centre for Novostics (Novostics) aims to push forward the frontier of molecular diagnostics and the development of cutting-edge diagnostics based on cell-free nucleic acids in blood and other bodily fluids. Examples are the non-invasive prenatal test which benefits pregnant women worldwide and the novel non-invasive tests for cancer detection. These research areas will accelerate the application of liquid biopsy and promote Hong Kong as a leading molecular diagnostic centre in the world.
Probiotics boosting human immunity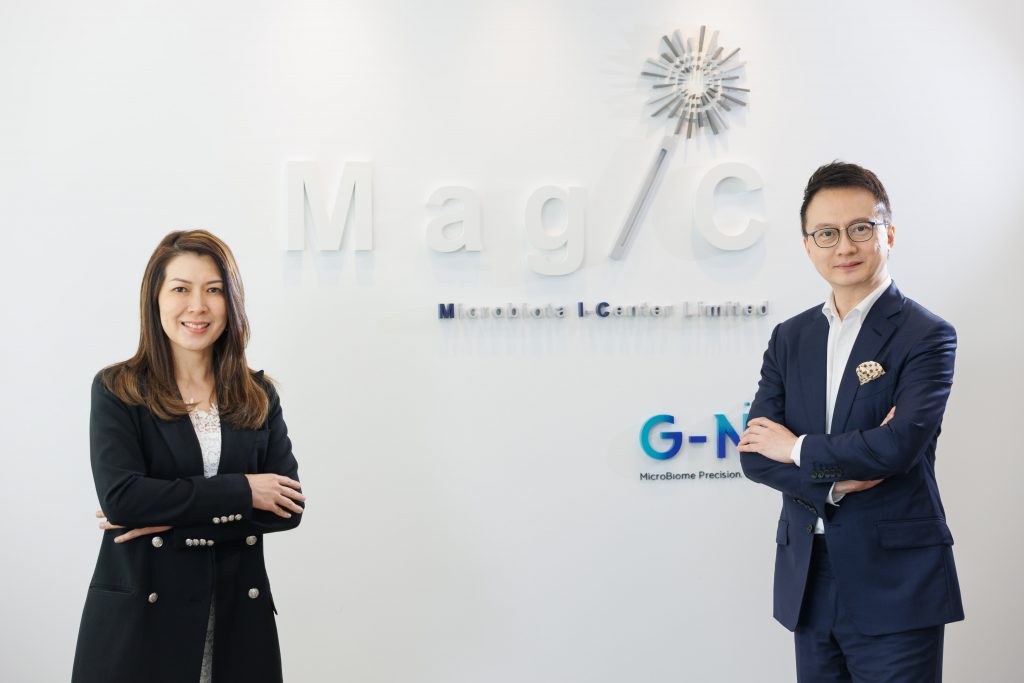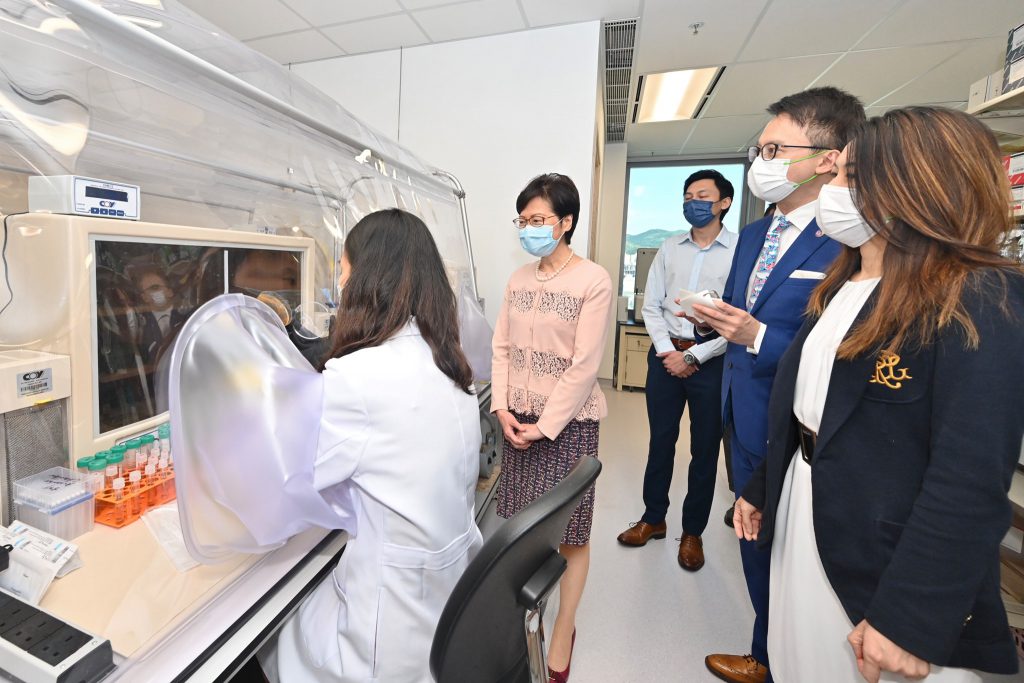 Being the only centre studying human gut microbiota in Asia, the Microbiota I-Center (MagIC) is co-directed by Professor Siew Ng and Professor Francis Chan from the Faculty of Medicine. The MagIC develops a novel class of microbiome diagnostics and live biotherapeutics for common diseases including obesity, cancer, autism, inflammatory disorders and COVID-19 by identifying corresponding faecal bacterial gene markers.
Artificial intelligence being part of everyday lives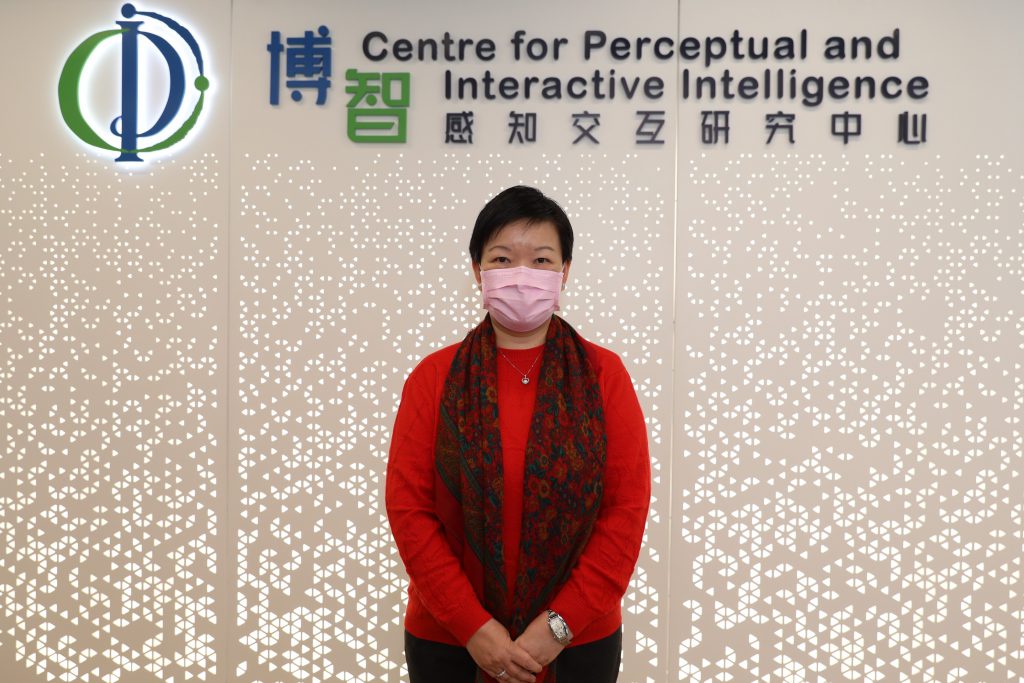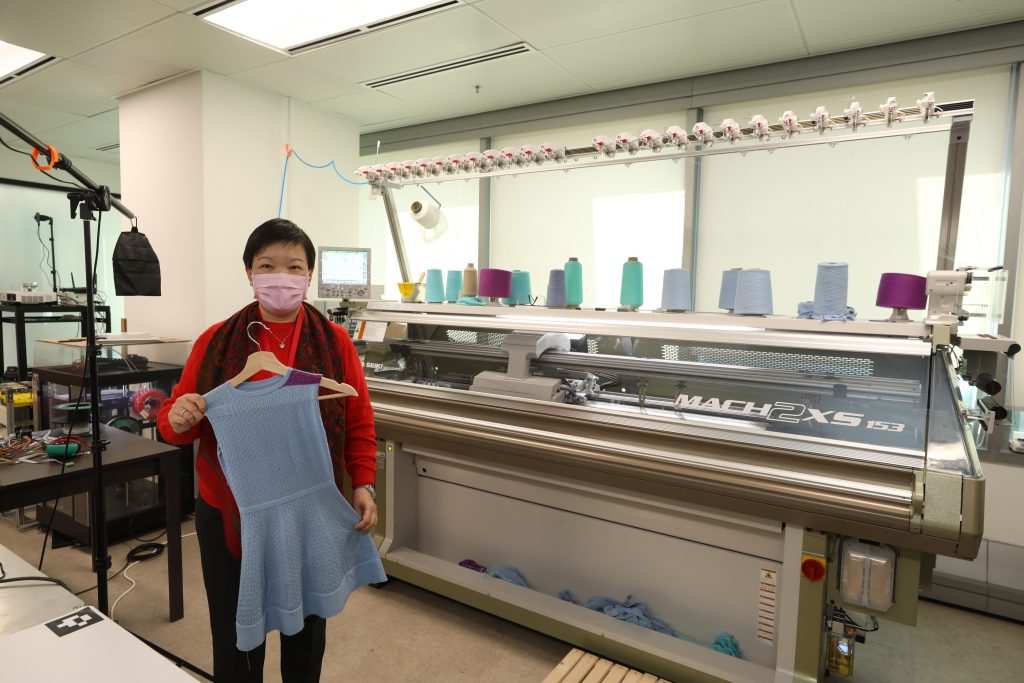 Piloted by Professor Helen Meng from the Faculty of Engineering, the Centre for Perceptual and Interactive Intelligence (CPII) connects artificial intelligence and research with industry to accelerate social implementation and meet industrial demands. CPII's research focuses include computer vision, multilingual speech and language technologies, natural language processing, and AI-enabled design automation.
Levelling-up the logistics industry with robotics and AI technologies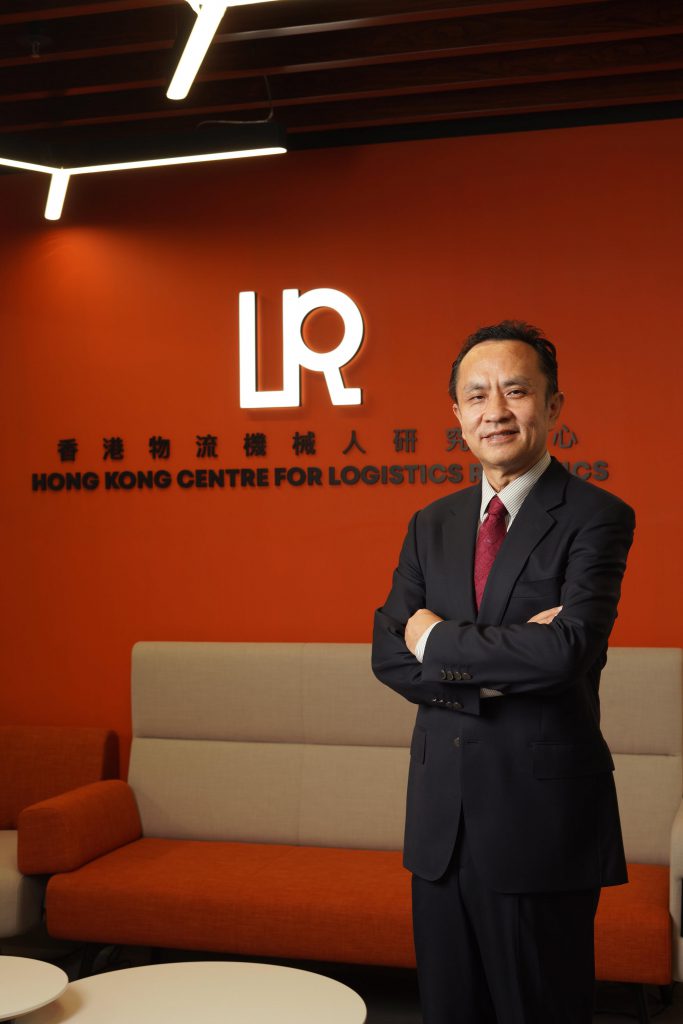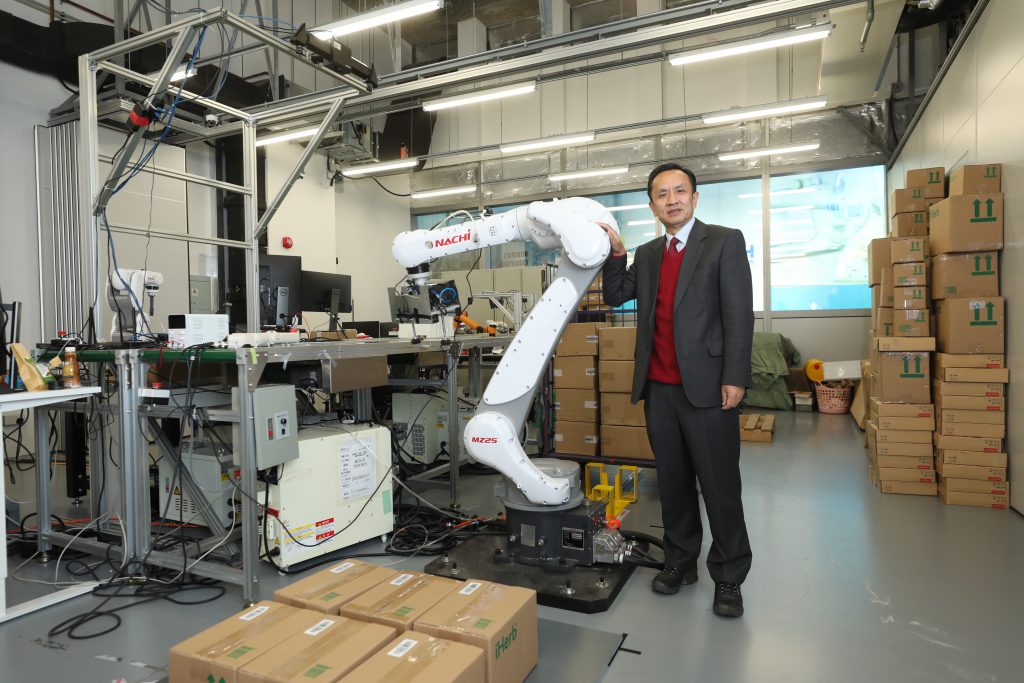 Led by Professor Yunhui Liu from the Faculty of Engineering, the Hong Kong Centre for Logistics Robotics (HKCLR) focuses on the research and development of robotics and artificial intelligence technologies for future workplaces, in particular the advancement of robot intelligence in terms of smart perception, smart interactions, smart manipulation and smart moving, to level-up the logistics industry by taking new opportunities and making breakthroughs. For example, the "smart forklift" and "smart gripper" developed by Professor Liu can carry out the process of distribution and placement, which is expected to provide a one-stop innovative solution for the industry.
Asia's first preclinical platform for medical robotics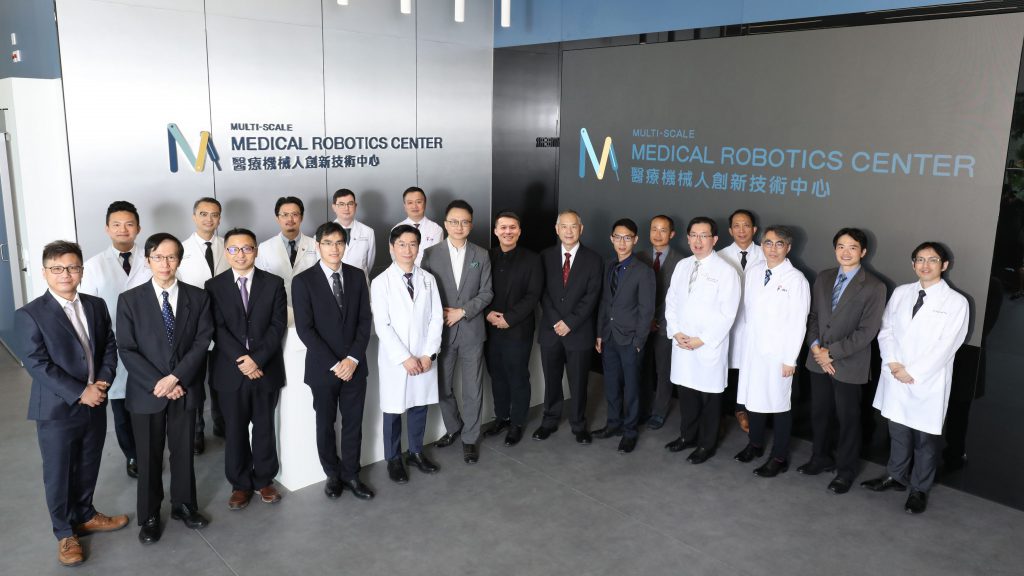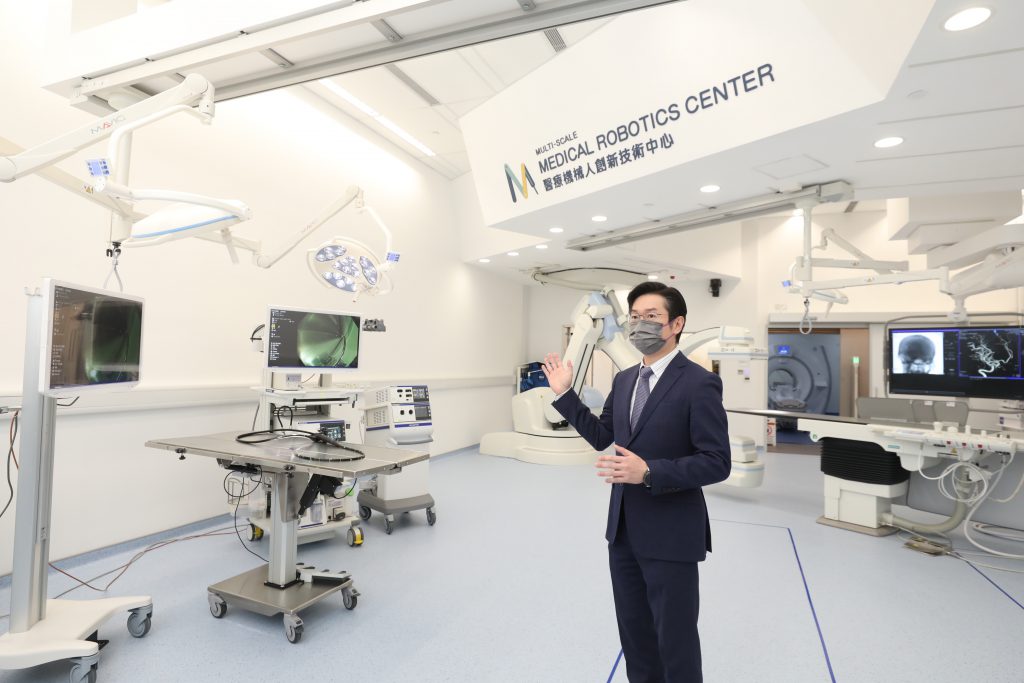 Co-directed by Professor Philip Chiu from the Faculty of Medicine and Professor Samuel Au from the Faculty of Engineering, the Multi-Scale Medical Robotics Center (MRC) brings the worlds of medicine and engineering together. The hybrid operating room at the MRC spans over 8,000 square feet and is equipped with a number of advanced medical devices. Not only does it serve as the first synergistic platform in Asia in enriching research and development in medical robotics for clinical translation, but it also promotes the commercialisation of novel medical robotics technologies.
For more details about CUHK InnoHK Centres, please visit: https://bit.ly/3lNRllc