Regaining a tradition and enriching local agriculture are all contained in a bowl of rice. In Hong Kong, there is now an agricultural revival; a project to restore a once valuable and thriving crop, special to the place. The Chinese University of Hong Kong (CUHK) has collaborated with the Agriculture, Fisheries and Conservation Department (AFCD) of the Hong Kong government to reintroduce lost local heirloom rice varieties to Hong Kong farmers. There were two renowned varieties of rice which were once particular to the region's rural New Territories, "Fa Yiu Tsai" and "See Mew". CUHK's Hong Kong Seed Technology and Education Center (SeedTEC) has used novel genomic sequencing technology and molecular markers to generate a "genetic ID" which makes it possible to establish the authenticity of these varieties and then, hopefully, grow them again.
The leader of the project, Professor Lam Hon Ming, Choh-Ming Li Professor of Life Sciences and Director of CUHK State Key Laboratory of Agrobiotechnology, says that the objective is to give seeds of "Fa Yiu Tsai" and "See Mew", up to now lost to Hong Kong, to the small body of remaining rice farmers. The hope is to help improve agricultural standards and promote the restoration of farming in Hong Kong. "Agriculture constitutes an important part of our history and culture. Our team has used new technologies to identify Hong Kong's traditional rice and restore some missing pieces of Hong Kong history, and a legacy," says Professor Lam.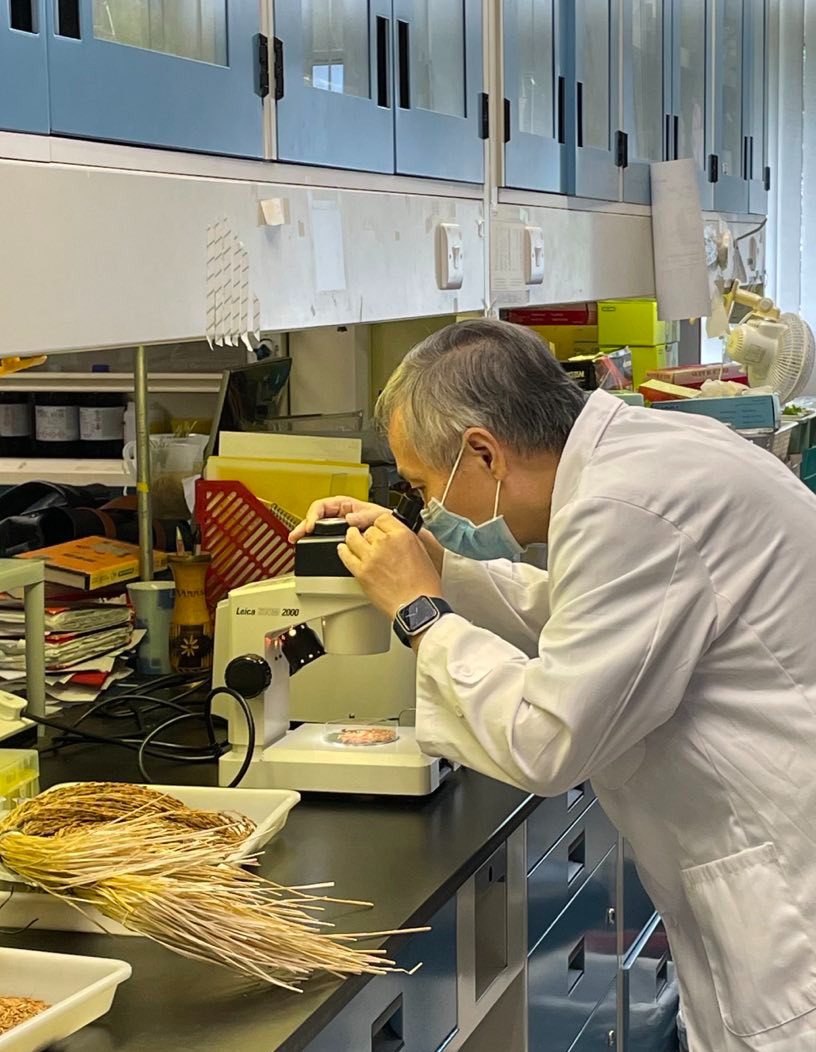 Rice cultivation once flourished in the New Territories, and rice was exported to Southeast Asia and the United States and believed to be given as tribute to the palace of Qing dynasty. At present, Hong Kong consumes 3.3 kg of rice per capita per month and almost entirely relies on imports. There is only a total estimated cultivation area of 2.7 hectares of paddy field. When compared to that of nearly 9,500 hectares that yielded 20,000 tons of rice annually in the 1950s, the legacy of rice was almost lost.
Globetrotting of rice seeds and home returning
It was as though the near disappearance of Hong Kong rice farming caused the remaining local varieties of rice seeds to globetrot. The Agriculture and Forestry Department used to store the local seeds, including "Fa Yiu Tsai". In the 1960s, it gifted the seeds to the International Rice Research Institute in the Philippines which, in turn, passed them on to United States Department of Agriculture (USDA). It was in 2019 that Professor Lam teamed up with the AFCD to successfully retrieve a little amount of seeds to HK for propagation.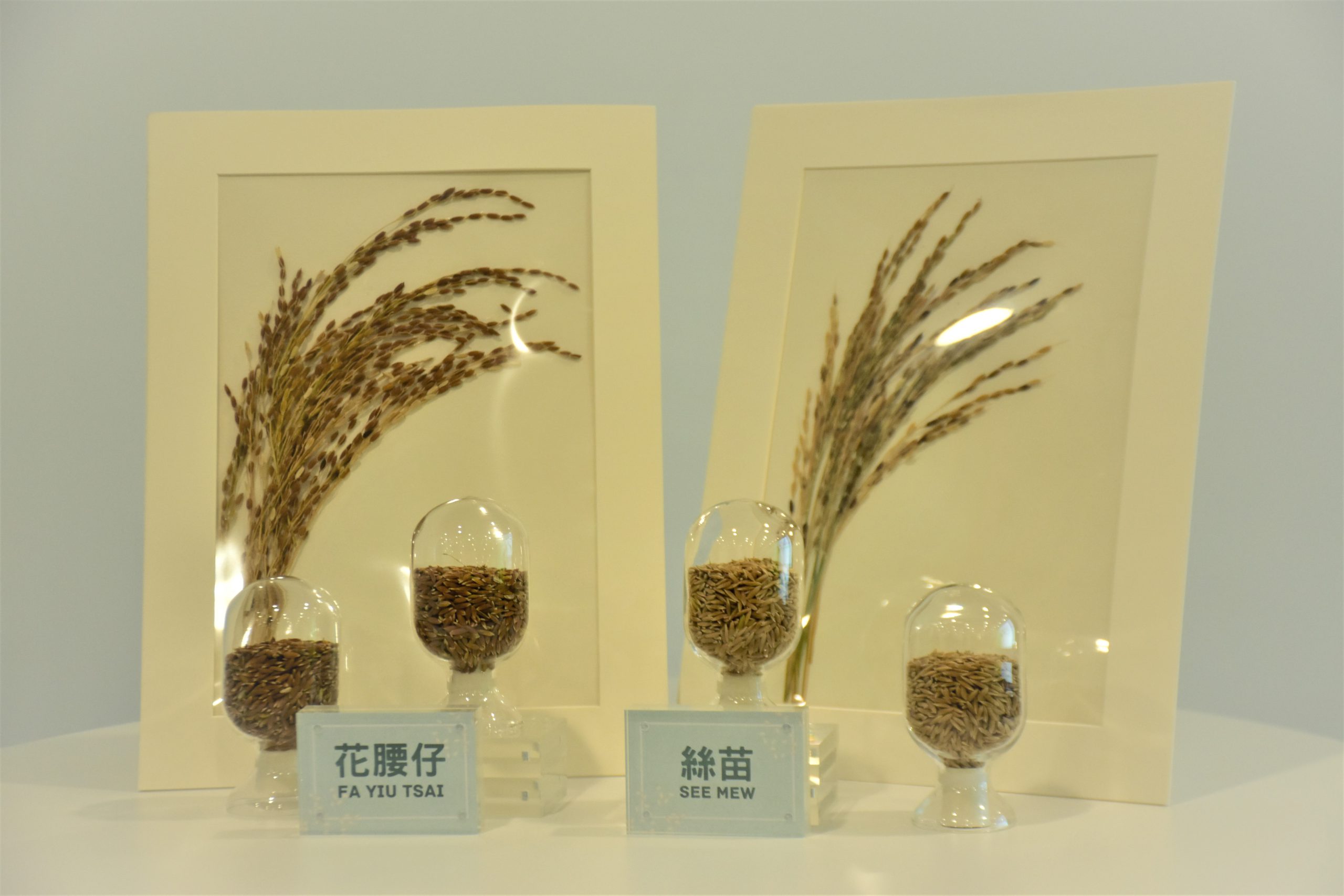 The CUHK research team supported the AFCD's effort by applying bioinformatics analysis on "Fa Yiu Tsai" and "See Mew" seeds to make sure they were not genetically polluted. They inspected the raw genomic data and found, after rounds of propagation, that the genomic sequences of both varieties resemble their mother generation, with over 98% genetic homogeneity, preserving the purity of both said seeds during propagation.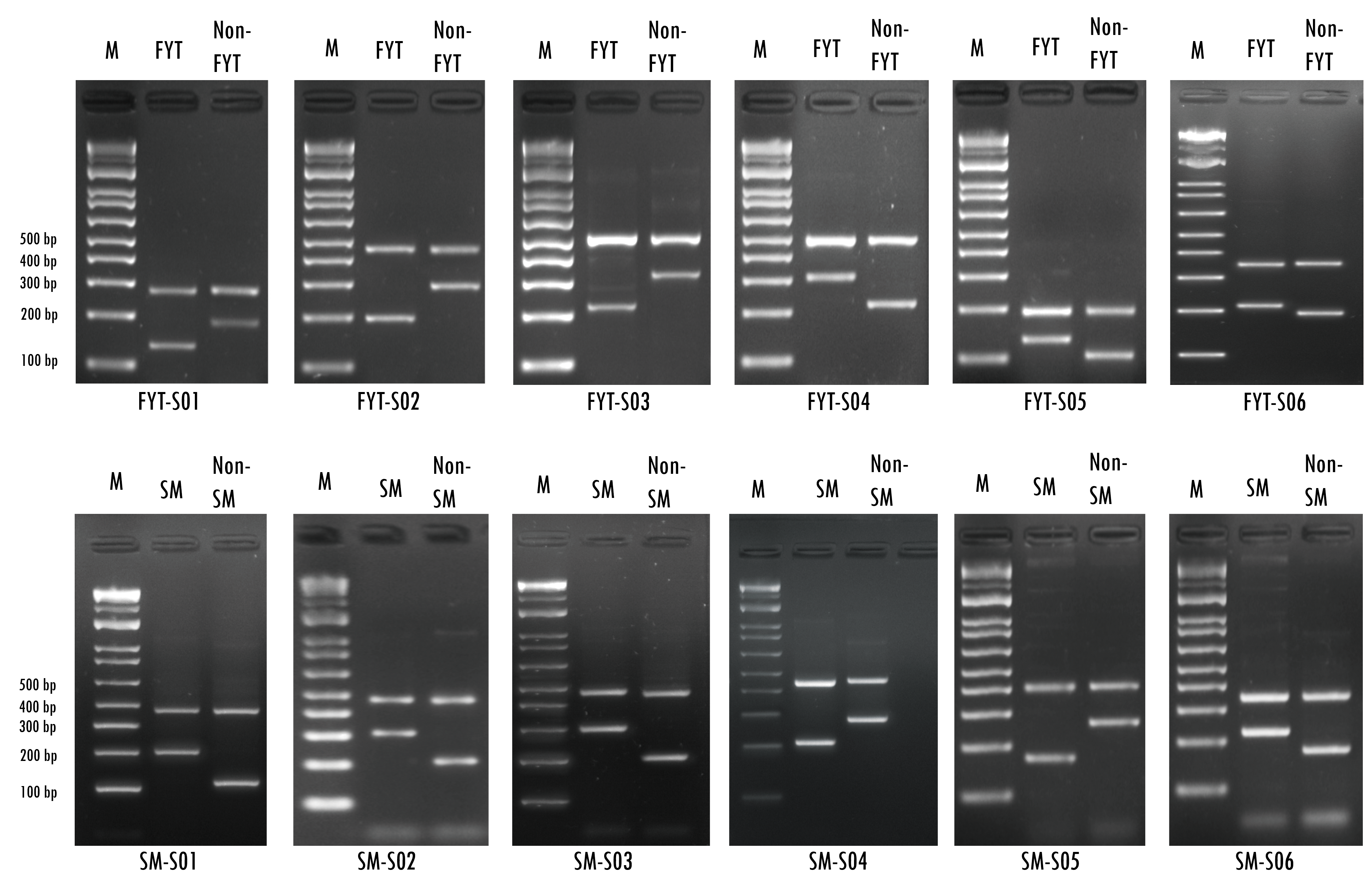 The team also compared the genomic data – the four types of bases found in a DNA molecule ATCG- of "Fa Yiu Tsai" and "See Mew" among the published genome resequencing data of more than 3,000 rice varieties in the world. They discovered unique DNA markers of these two types of rice and generated a "genetic identity card" for both to identify their authenticity.
In many ways, the project was arduous, according to Professor Lam. First of all, where were the seeds? The SeedTEC team and AFCD needed to split up and search among many international seed banks for the lost seeds that Hong Kong used to own. Once found, work on a massive genetic analysis had to be undertaken. This involved genomic data comparisons to extract specific bioinformatics or data to generate unique simple molecular markers for identification and create the genetic identity card for the indigenous rice varieties.

AFCD obtained from the seed bank in 2019 four once popular rice varieties – "Fa Yiu Tsai", "See Mew", "Chai Mei" and "Pak Huk Chai Mei". Conservation and cultivation of these varieties was conducted in the greenhouse of the AFCD's Tai Lung Experimental Station. After propagating them for generations in a greenhouse, the department delivered the self-cultivated seeds and the original seeds to the SeedTEC to test for their genetic consistency.
For the success of the project, it is essential to identify authentic local rice by its genetic identity generated Hong Kong brand to avoid fakes. Technically, for example, this involves running a PCR test over "Fa Yiu Tsai" or "non- Fa Yiu Tsai" to distinguish a unique genome sequence. Then the authentic seeds need to be distributed to local farmers for planting and to other institutions for educational purposes to establish a Hong Kong "brand".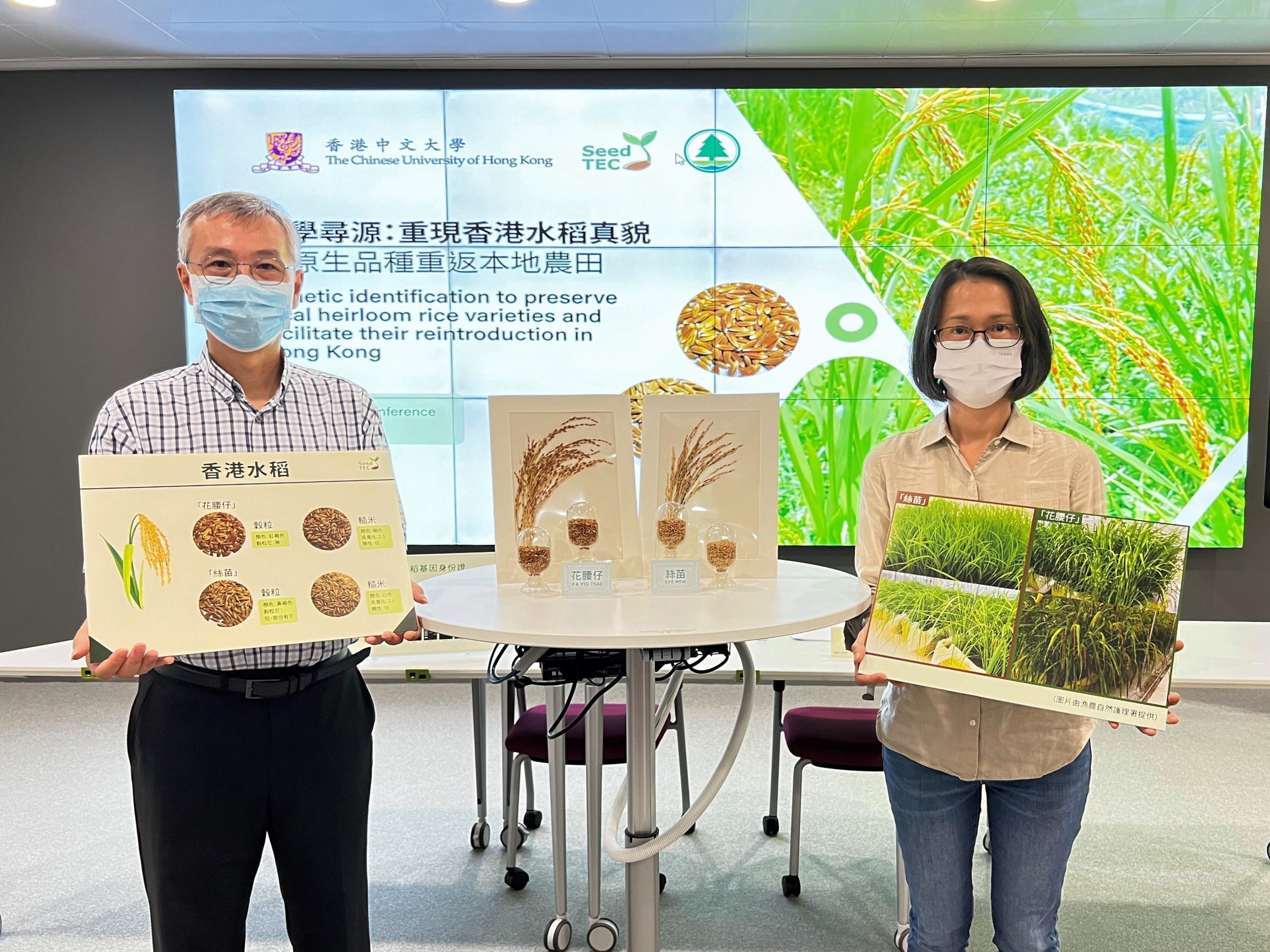 After the growth and seed purity of "Fa Yiu Tsai" was judged stable in the greenhouse, its seeds were passed onto local farmers so they could run trials in planting them. The AFCD also held a cultivation seminar and provided technical support to the farmers. This highly synergistic collaborative project helps rice farmers to recapture local agriculture and history, and improve the market appeal of their crop.
"Producing certified Hong Kong local rice is an important move to establish local brands of agricultural products, which is important to sustain agriculture in Hong Kong where agricultural lands are highly limited. The effect of the University's research and innovative technologies on local consciousness by bringing a local brand from farmland to dining table, its appeal to fair trade, and the ties demonstrated to culture and history, are beyond the value of a bowl of rice," says Professor Lam.