Glass containers are all around us. However, due to their low commercial value, the majority of used glass vessels end up in landfill. Taking Hong Kong as an example, approximately 80,000 tonnes of glass are disposed of in landfill annually, and it doesn't readily decompose.
Fortunately, a research team from The Chinese University of Hong Kong (CUHK) has found a compelling way to repurpose this forgotten material: to develop a scalable radiative cooling paint. The invention can potentially provide supplemental cooling to buildings without consuming energy. This groundbreaking invention was awarded the Silver Medal at the International Exhibition of Inventions Geneva 2023.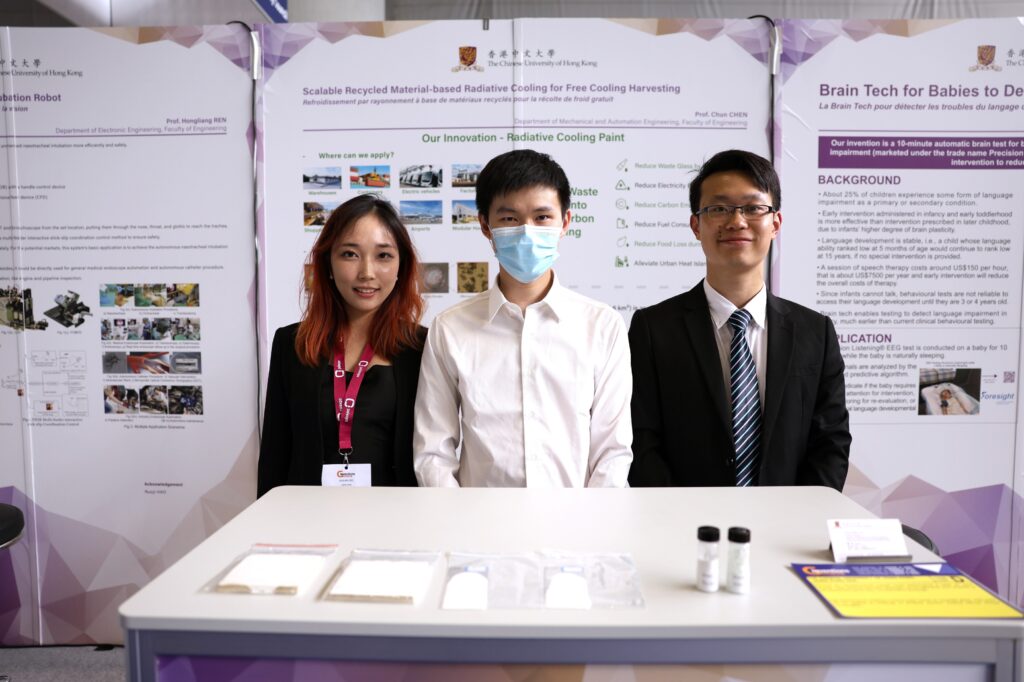 Led by Professor Chen Chun from CUHK's Department of Mechanical and Automation Engineering, the research project aims to explore new avenues for the use of recycled glass. Professor Chen explained that, in their previous research, the team found that glass bubbles could be used to make cooling paint, inspiring them to develop a more environmentally friendly cooling paint. "So we thought: why not use recycled glass, which is greener?" he said.
Turning abandoned glass into cooling paint
Professor Chen said the paint is a mixture of specific polymers and other materials, featuring carefully fabricated glass microparticle fragments. Glass microparticles of specific sizes and shapes can effectively reflect solar radiation, while the polymers dissipate heat by radiative transfer through the atmospheric window to the outer space, where the temperature is only three kelvin (-270°C), resulting in the cooling effect of the paint.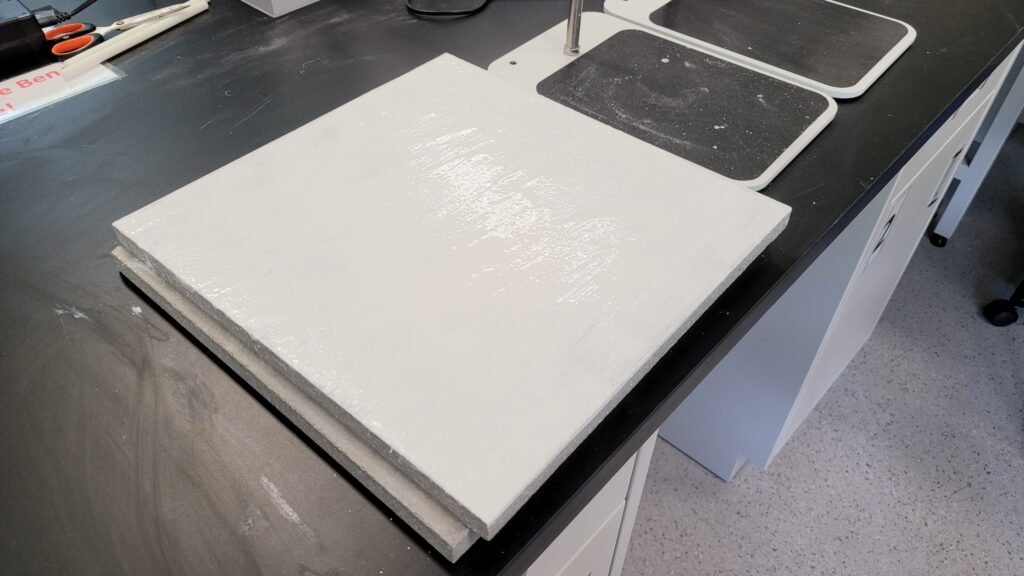 While it may seem relatively easy to create a cooling paint by incorporating glass microparticle fragments into polymers and other materials, Professor Chen said that the challenging aspect lies in dedicating the time and effort needed to research and develop the best formula for the paint, so that it can meet the requirements in practical applications.
The paint developed by the team resembles normal white paint, but demonstrates immediate effects upon application. In an experiment, two building models made of concrete were exposed to intense sunlight, with temperature sensors monitoring the internal temperature of the structures. The model coated with the cooling paint showed a temperature approximately five degrees Celsius lower than the model without any coating. The surface temperature of the model's roof with the cooling paint was about 20 degrees Celsius lower than the unpainted surface. "The experiment has demonstrated the cooling effect of the paint. However, more efforts are needed to test the cooling effect of the paint in real buildings," said Professor Chen.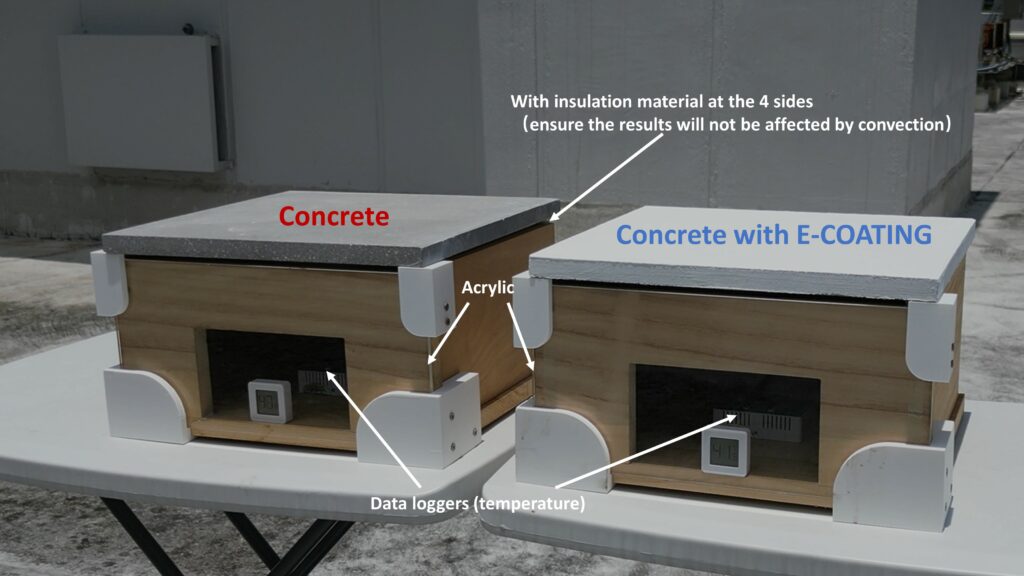 Overcoming challenges to unlock broader applications
Although the result of the experiment is impressive, Professor Chen emphasises that significantly reducing indoor temperature is challenging, "because, if the thermal insulation of the building envelops is not very good, the low indoor temperature cannot be maintained, and the air infiltration or even active natural ventilation would also bring indoor and outdoor temperature closer to each other.
"In those buildings with high cooling load, such as high-rise commercial buildings in Hong Kong, due to the large internal heat gain from occupants, lighting and equipment, the percentage energy saving from cooling may not be very significant. In general, cooling paint made with recycled glass cannot replace existing electricity-based air-conditioning entirely, but it can provide valuable supplemental cooling to buildings. We think this technology may be more suitable for industrial applications."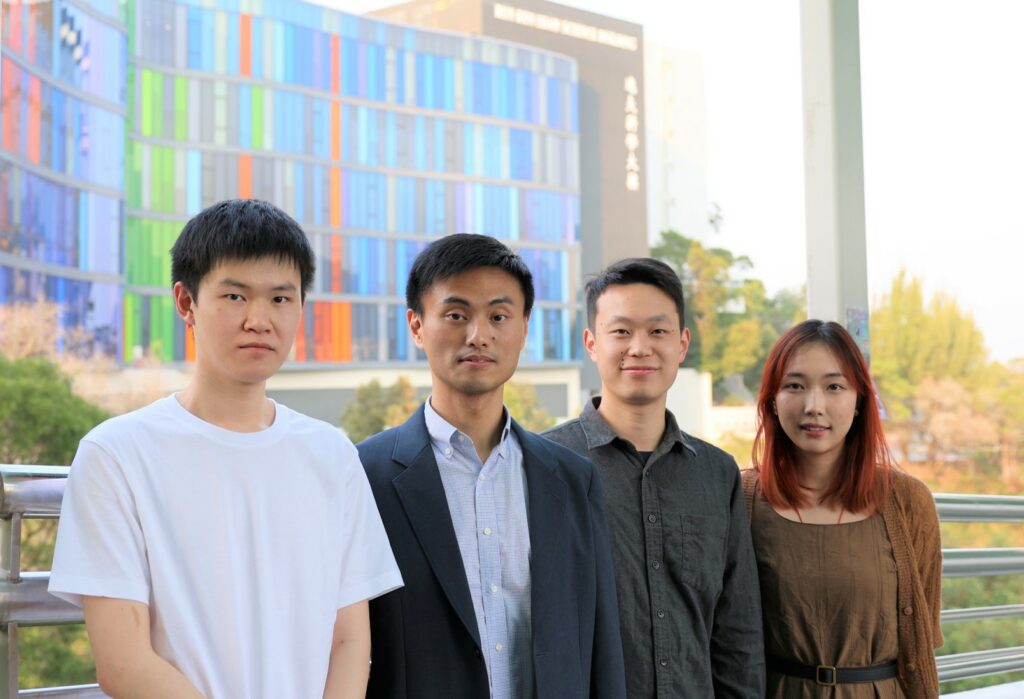 Professor Chen sees receiving international recognition for the team's research as a good start, but he acknowledges that it still has much work to do to optimise the technology. "We still have a long way to go, for example, how to stably fabricate high-quality cooling paints with recycled glass of varying quality." He added that the current focus of development is at an industrial level and has not yet reached the stage of public application.
However, with further research and development, there is potential for the broader use of the coating in common building materials, so that more recycled glass can be used to turn waste into treasure, instead of ending up in landfill, and the cooling paint can enable more buildings to be cooled with less electricity, reducing energy consumption.