Creative architectural ideas such as interesting shapes and complex brick structures are often limited by conventional and labour-intensive manufacturing processes. The introduction of fully automated robotics showcases how more complicated and artistic buildings can be precisely constructed without the same constraints. Ultimately, their use opens up boundless design ideas in the foreseeable future.
"The least discussed but most powerful benefit of robotics and automation in construction is the unlocking of design possibilities," said Professor Darwin Tat-ming Lau, Assistant Professor of the Department of Mechanical and Automation Engineering, The Chinese University of Hong Kong (CUHK).
Specialising in robotics, Professor Lau explains that he was first attracted to robots when he was still an undergraduate. Inspired by his professor to pursue a career in engineering research, he then chose the relatively lesser known cable-driven robots for his research concentration because he perceived the potential for their future development and niches applications.
"CU-Brick" – The Realisation of Creative Architectural Ideas
In exploring the development of a new class of lightweight and portable systems for large scale architecture and art applications, Professor Lau has developed the brick structure construction system named "CU-Brick". In collaboration with Professor Adam Fingrut, Assistant Professor from the School of Architecture, "CU-Brick" serves as an alternative type of robotically controlled on-site bricking which turns innovative designs into executed complex brick placement operations.
"The system consists of a gripper end-effector and the cable actuators can be mounted on a range of different environments, from metal frame structures to the walls and roofs of buildings. Its design is performed through developed intelligent software and it will then automatically generate the structure to be built, while remaining within the operational region of the robot and determined parameters such as the number and location of bricks." Professor Lau explained how the "CU-Brick" system autonomously constructs geometrical brick structures designed by architects.
The "CU-Brick" system has been demonstrated at different locations, such as CUHK, Hysan Place and the Science Museum in Hong Kong, and even in Shenzhen and Beijing. The system's portability and setup convenience open up a range of possibilities in larger scale artistic displays and attract public attention to construction robotics.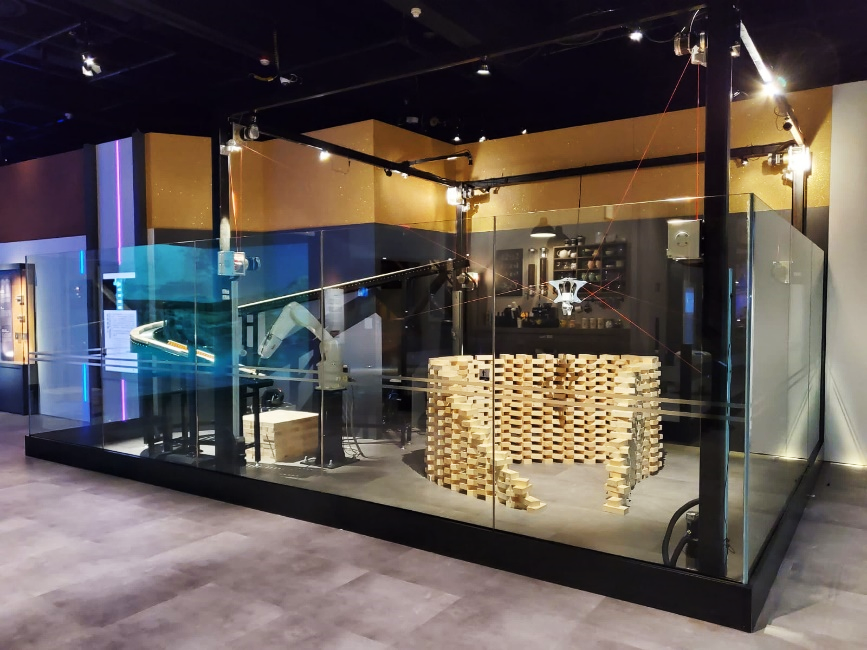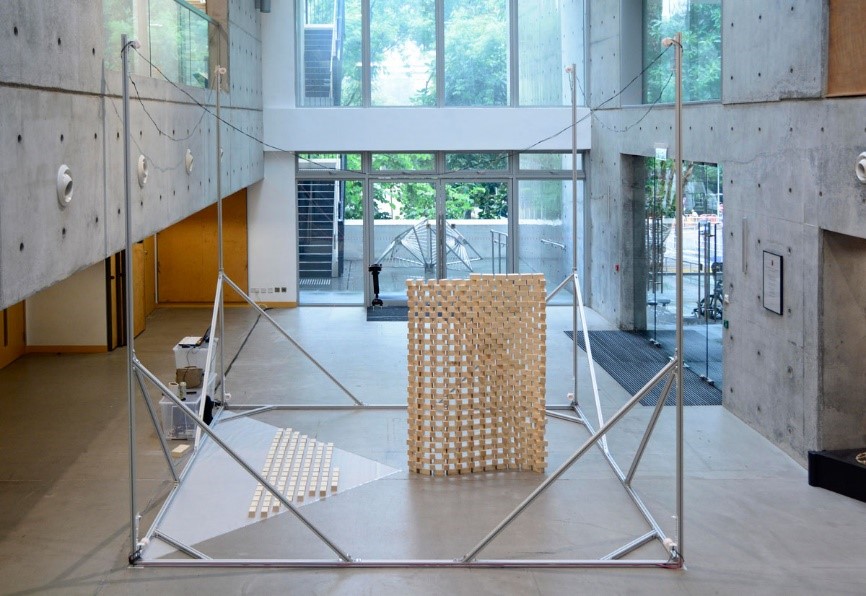 Currently, the fourth generation of the "CU-Brick" system is working on its first on-site pilot project – the renovation of The Yard for Environmental Sustainability as part of the campus recycling and sustainability programme. Further taking the research prototypes out of the laboratory, the project develops a single storey high brick structure using up to ten thousand bricks with real construction materials and workflow.
Each brick is placed precisely at designated positions with a very small margin of error. With the ability to work 24/7 and error free, "CU-Brick" can perform the same task with higher precision and consistency compared to the current techniques which are constrained by a number of factors including workers' techniques, time, and building costs.
Professor Lau proudly says, "The permanent brick structure with the geometrically complex spatial design showcases the workflow advantages of precision robotic construction linked to computational design solutions. Ultimately, this project demonstrates how robotics help realise the architects' dream, with endless possibilities in design concepts."
An Automated Construction Industry in Future
Cable-driven robots can be easily applied in different applications by attaching different end-effectors such as paint sprayers and brushes. Professor Lau also works with the Drainage Services Department of the Hong Kong Government on using cable-driven robots for sedimentation tanks cleaning. The use of cable-driven robots over manpower for high risk tasks and manual work better addresses the problems of labour costs, worker safety and quality inconsistency.
Currently, Professor Lau and his team are exploring the idea of a foldable cable-driven robot to maximise the use of these robots in different scenarios as a long term investment for the benefit of the industry and society.
Speaking of the future development of robotics, Professor Lau foresees that more intelligent and advanced robots will be integrated into human society. "Robotic technology is always an indispensable direction when discussing the future of construction and architecture. Automation and teleoperation for many individual tasks at construction sites can be feasible within the coming 10 to 20 years."
Teaching is a Job as Challenging as It is Meaningful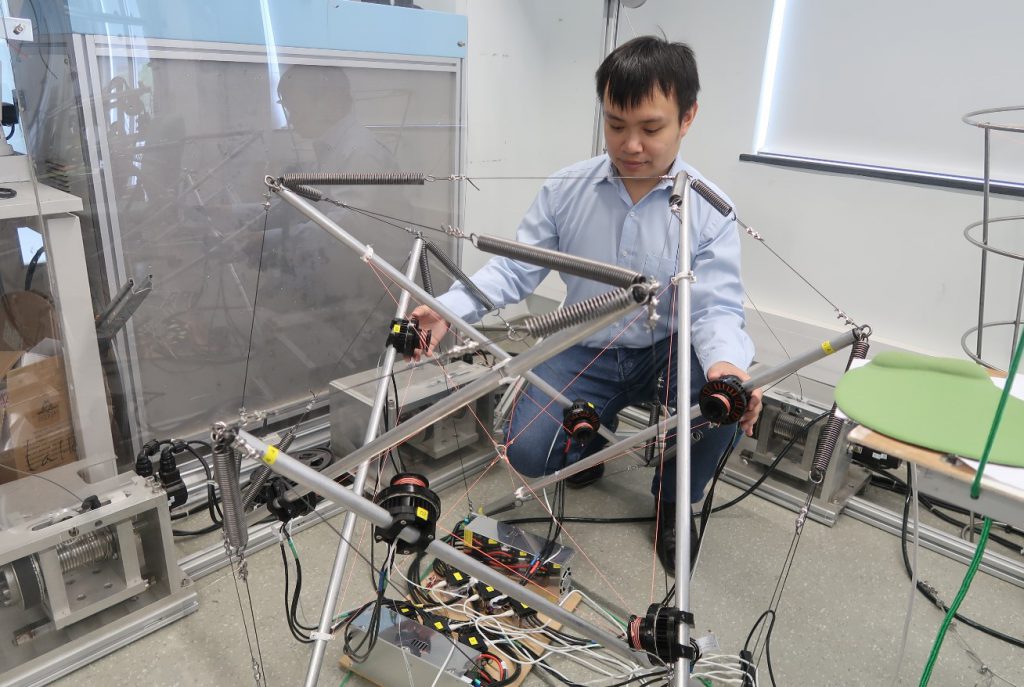 Engineering is a discipline that is inherently hands-on and practical in nature. Professor Lau illustrated his learner-centred and experience-based learning ideology. "I have introduced interactive hands-on lectures to allow students to learn robotics fundamentals and abstract concepts with a physical robot arm in front of them, which is a more interesting and practical way."