The Chinese University of Hong Kong (CUHK) is committed to strengthening academic research and supporting scholars to improve the well-being and life of people with their research. In the past few months, CUHK scholars from various disciplines including engineering, sociology, medicine and religious studies, have received international and state recognition for their academic and scientific achievements.
Virus-free gene therapy that brings safer remedy for cancer
CUHK presented outstanding achievements at the International Exhibition of Inventions Geneva 2021. Nine medals including the highest honour the Gold Medal with Congratulations of the Jury, three Gold Medals, two Silver Medals, and three Bronze Medals were awarded to CUHK. The winning Gold Medal project with Congratulations of the Jury is A Novel Virus-Free Anticancer Gene Therapy conducted by Dr. Patrick Ming Kuen Tang, Assistant Professor of the Department of Anatomical and Cellular Pathology and Professor Hui Yao Lan, Choh-Ming Li Research Professor of Biomedical Sciences, both from the Faculty of Medicine.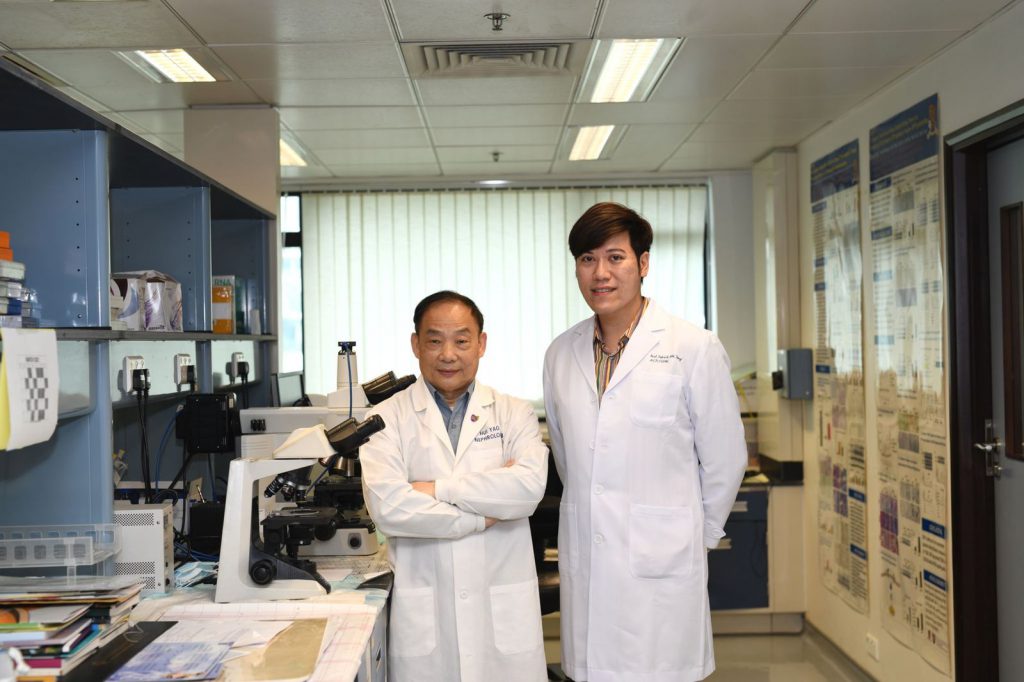 According to the statistics from the World Health Organisation, cancer is still the first killer of the world that took away nearly ten million lives in 2020. The medical field has already discovered massive pathogenic genes for cancer, yet insufficient corresponding target drugs have limited their clinical translations. Gene therapies conventionally utilise virus to correct diseased genes for eradicating cancer, but safety risks and off-target effects of viral method largely limit their clinical translation. Therefore, the research team developed a new gene therapy method that can inhibit diseased genes without using any virus.
The new method elegantly combines RNAi interference technology and ultrasound-guided microbubble system for specifically delivering the shRNA expression plasmids into tumour, effectively targeting the diseased genes in a virus-free manner. This invention can not only serve as a rapid platform for evaluating the anticancer efficiency and safety of new therapeutic targets at the pre-clinical stage, but also further be developed into a safe targeted gene therapy clinically as a new hope for the cancer patients.
Three other projects received Gold Medals. A small electromagnetic energy harvester devised for smart watch and battery endurance, titled Self-powered smart watch and wristband enabled by embedded generator has been invented by a research team led by Professor Wei-Hsin Liao from the Department of Mechanical and Automation Engineering. A Highly Sensitive Gas Sensing and Control System by Professor Wei Ren from the same department can provide information about the concentration, temperature, and pressure of multiple harmful gas components in real-time, applicable to assistance devices on monitoring environmental pollutions and patients' health status. The third project is an unprecedented mobile app for air quality, PhotoAir, developed by Professor Bo Huang from the Department of Geography and Resource Management, which can provide real-time monitoring on PM2.5 concentrations indoors or outdoors by just taking a picture.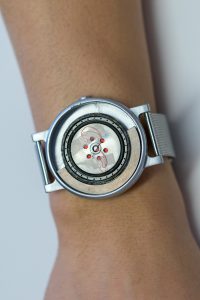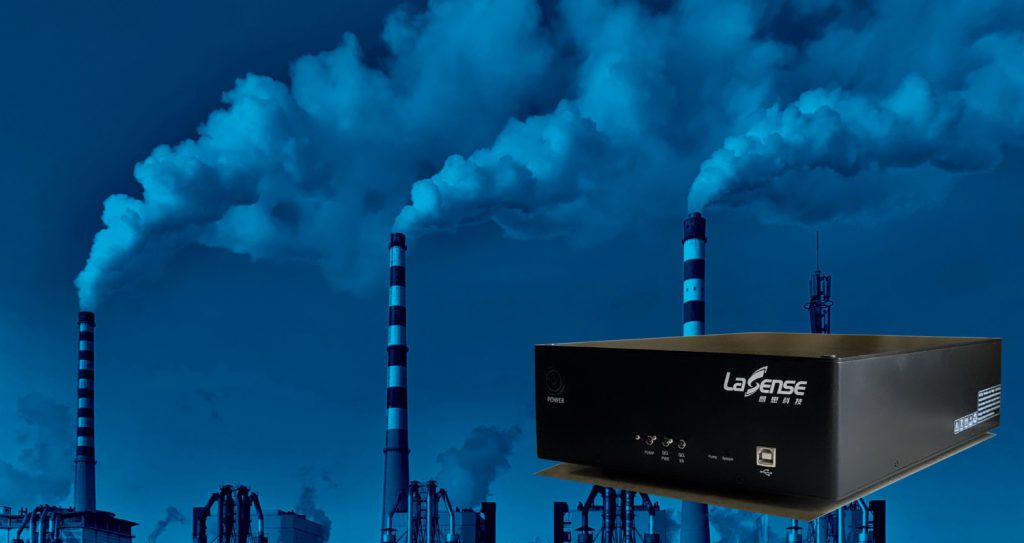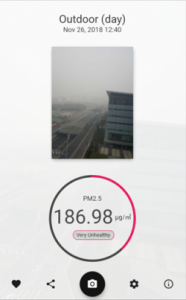 Scientific researches that receive national awards
As well as those gaining international recognition, four outstanding research projects have been awarded Higher Education Outstanding Scientific Research Output Awards (Science and Technology) 2020 from the Ministry of Education. Integrative Research on Epidemiology, Pathogenesis and Therapeutics in Inflammatory Bowel Disease led by Professor Siew Chien Ng, Professor Francis KL Chan and Professor Joseph Sung from the Faculty of Medicine has brought together many research centres in Asia-Pacific to study inflammatory bowel disease for the first time, and received a First-class award in Natural Sciences. A research on optimising the survival of patients with advanced lung cancer led by Professor Tony Shu Kam Mok also from the Faculty of Medicine, and a collaborated research development on spatiotemporal data fusion models by Professor Bo Huang and his previous postdoctoral fellow and PhD students have been given a Second-class award in Natural Sciences. The awardee of a Second-class thesis award for Religious Studies is Professor Lai Chi Tim from the Department of Cultural and Religious Studies for his annotation and rendering of the book Daozang jiyao stored in the Institure for Research in Hunmanities at Kyoto University, Japan, from classical Chinese to modern vernacular style.
In addition, three CUHK scholars have also won acclaim from international academic institutions for their outstanding research achievements, affirming their contributions to relevant research fields.
Rewriting our knowledge on network communication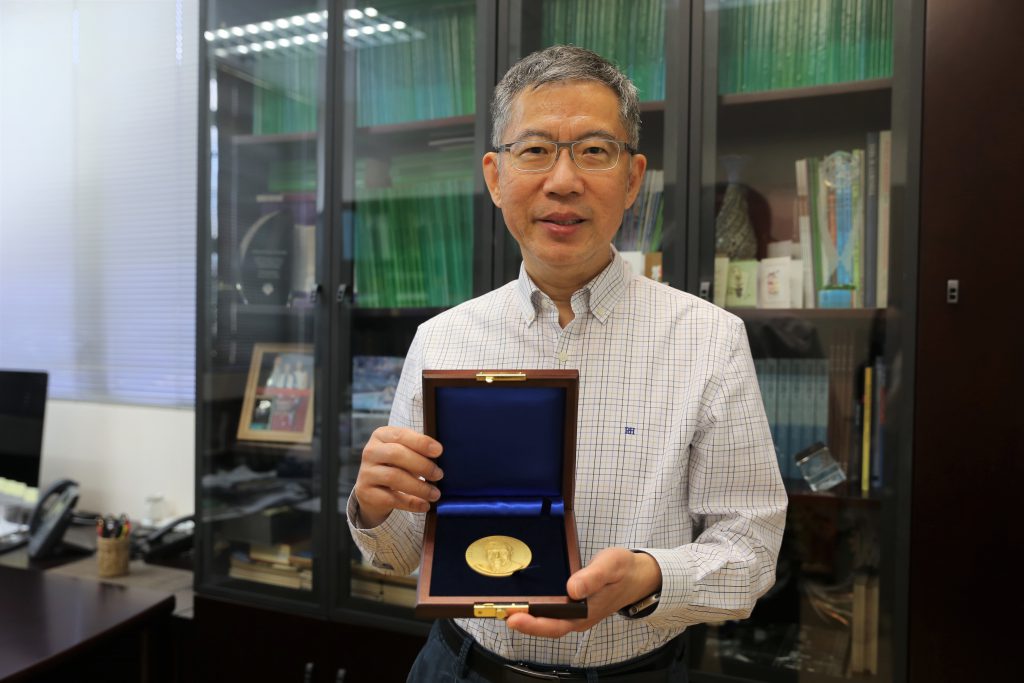 Professor Yeung Wai-Ho Raymond, Choh-Ming Li Professor of Information Engineering, and Co-Director of the Institute of Network Coding is a world-renowned expert in information theory and co-founder of the field of network coding. In the late 1990s, Professor Yeung raised the fresh concept of network coding that allows more information to be transmitted at a higher rate. People can download data faster, watch video streaming with less delay, and communicate more securely on the Internet. His exceptional contributions towards developing network communication and BATS code have earned him the "IEEE 2021 Richard W. Hamming Medal" presented by the Institute of Electrical and Electronics Engineers (IEEE), which also makes him the first Asian researcher to receive the award since the establishment of the award in 1988. Professor Yeung and his team will continue exploring new wireless network protocols as well as maximising the applications of BATS code in various aspects including the Internet of Things (IoT) and space and satellite communications, for the benefit of society.
Decoding the relationship between the evolution of language and genes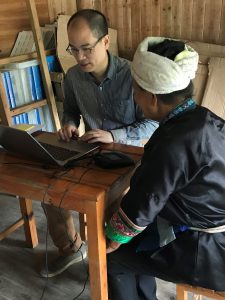 Being enthusiastic about different languages since he was young, Professor Patrick C.M. Wong, Stanley Ho Professor of Cognitive Neuroscience and Professor of Linguistics, has been delving into the relationship between human language and physiological structure . He has provided reasoning on how subtle differences in genetic makeup can affect language choices and form the different languages people speak in different regions of the world. Professor Wong's exceptional research achievement in the fields of cognitive neuroscience and linguistics has been recognized with a 2021 Guggenheim Fellowship, a prestigious honour awarded to scholars who have demonstrated a capacity for exceptional work and ability in the field of arts and science. Many past awardees were Nobel laureates, winners of the Pulitzer Prize and the Turing Award. Professor Wong will further extend his work on the Genetic-Biasing Hypothesis of Language Evolution to the Dong (Kam) language, a tone language in the Tai family spoken in the southwestern part of China by the Dong ethnic minority group.
Breaking through the traditional research standard by innovating geo-narrative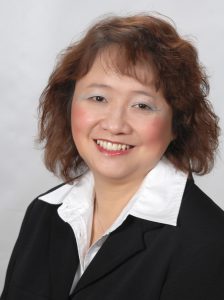 Professor Mei-Po Kwan, Choh-Ming Li Professor of Geography and Resource Management and Director of the Institute of Space and Earth Information Science at CUHK, possesses over 20 years of research experience in the discipline of geography. Her research interests cover environmental health, sustainable cities, human mobility, and geographic information science (GIScience). She incorporates qualitative data into GIScience through geo-narrative, broadening GIScience beyond a narrow "objective" standard to a more humanistic standard that includes perceptions, emotions, and behaviour. Professor Kwan's work has brought significant transformational impact to geography and GIScience, which makes her the first Asian researcher to receive the honour of the 2021 Wilbanks Prize for Transformational Research in Geography from the American Association of Geographers.