Promoting scientific research and entrepreneurship culture has been the cornerstone of The Chinese University of Hong Kong (CUHK), where its teachers, students and alumni can find assistance and support in innovative research and entrepreneurship. The first CUHK Innovation Day and 7th CUHK Entrepreneur Day held previously marked the fruitful products of innovation and entrepreneurship by CUHK people in support of the development of innovation ecosystems.
CUHK Innovation Day promotes a culture of innovation on campus
According to the report of the Research Assessment Exercise 2020 released earlier by the University Grants Committee, over 70% of CUHK research performance was recognised as "world leading/ internationally excellent", and this serves as an affirmation of the persistent efforts of CUHK over the years. CUHK Innovation Day and the opening ceremony of the InnoPort were held on 23 September and titled "Innovation, Patents and Beyond". 20 innovative research projects led by CUHK professors were showcased, attracting considerable numbers of industry professionals and alumni to attend the exhibition.
Several projects were in the spotlight. They included the integrated satellite-ariel-mobile sensing technologies by Professor Mei Po KWAN from the Department of Geography and Resource Management for monitoring infrastructure like Hong Kong-Zhuhai-Macao Bridge Hong Kong Port and the Hong Kong International Airport, and for finding out the high-risk areas for disease outbreaks through big data analysis; innovative building construction robots by Professor Darwin Tat Ming LAU from the Department of Mechanical and Automation Engineering which can perform a range of tasks such as construction of complex geometry brick structures, window cleaning, painting and inspection of concrete and tiles; a novel virus-free anticancer gene therapy preventing certain clinical safety risks in viral vectors, developed by Dr. Patrick Ming Kuen TANG from the Department of Anatomical and Cellular Pathology.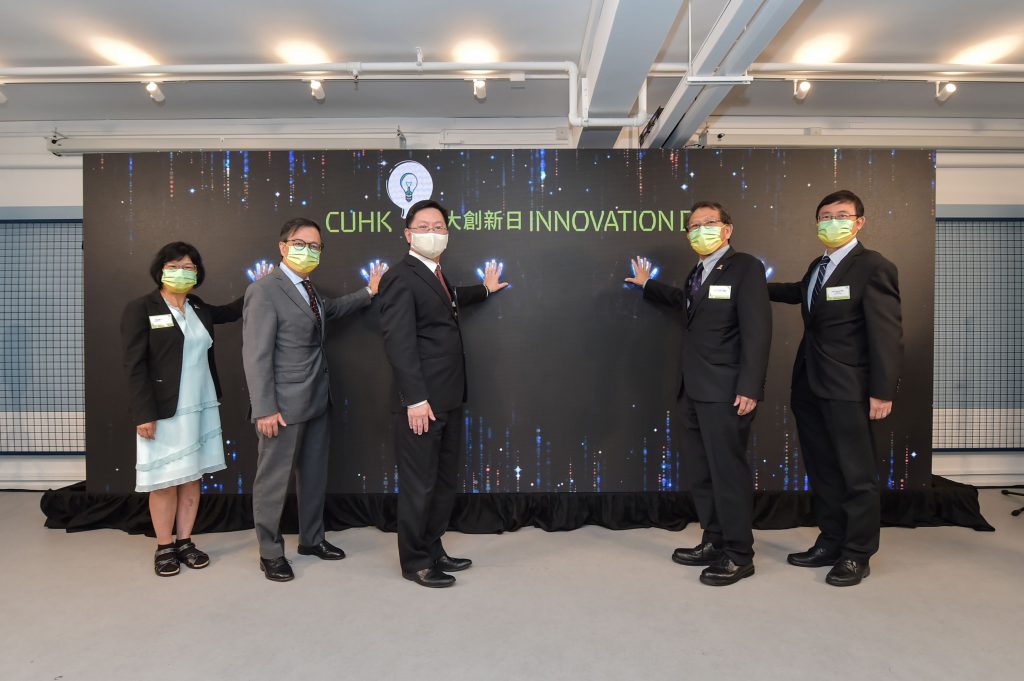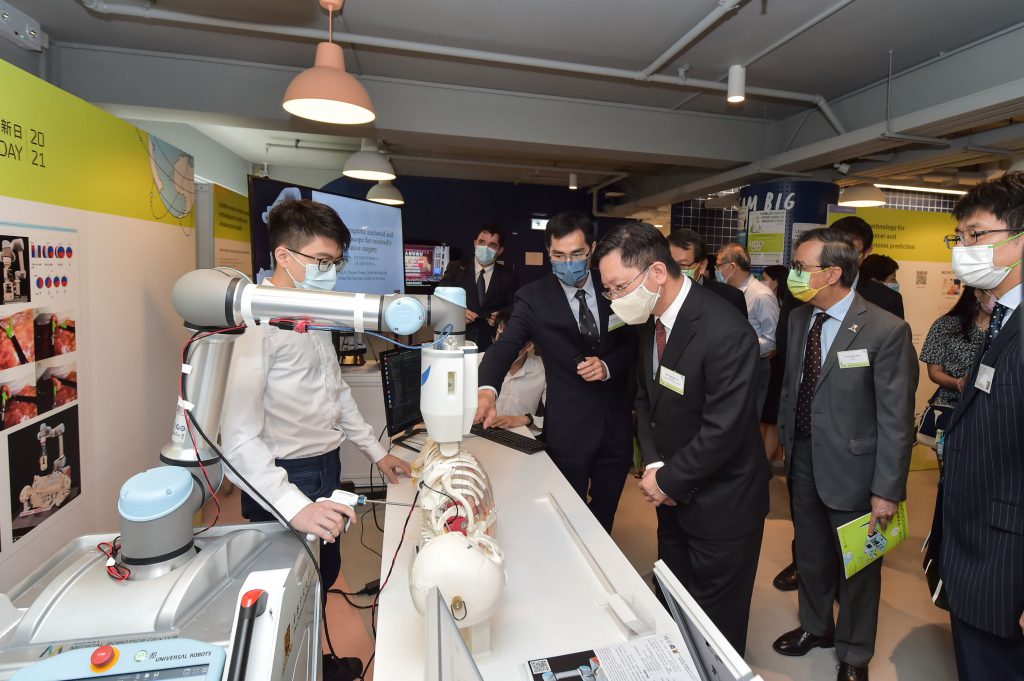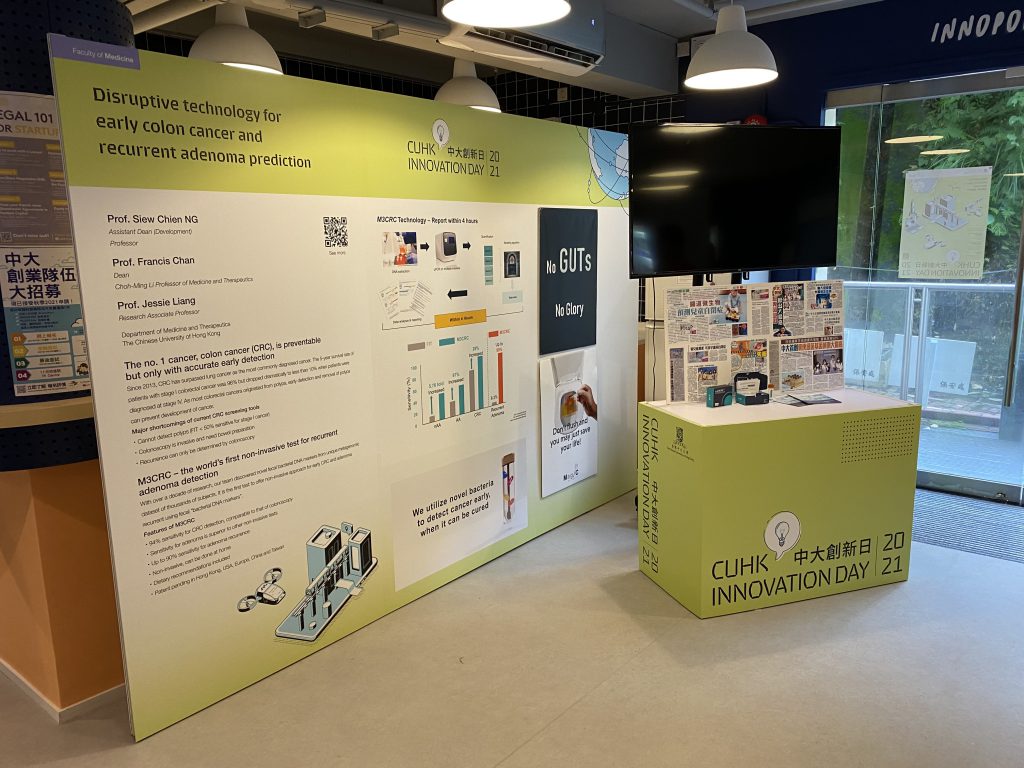 More projects were exhibited including an intelligent magnetic anchored and guided endoscope for minimally invasive surgery, disruptive technology for early colon cancer and recurrent adenoma prediction, a VR project for enhancing Chinese language literacy, a novel therapeutic device for knee osteoarthritis, and a miniaturised articulated surgical drill for bone work in confined space.
In addition to the exhibition, the CUHK Innovation Day also held a number of thematic sessions and panel discussions with CUHK scholars and experienced industry professionals to share their insights on topics in various areas, including satellite and mobile sensing technology and its applications in public health, tissue engineering and regenerative medicine development, the future demand of technologies in the electrical industry, and laser-based gas sensing technology.
CUHK Entrepreneur Day showcases the entrepreneurial achievements of its members
The two-day CUHK Entrepreneur Day was held on 24-25 September, following the CUHK Innovation Day. Over a hundred entrepreneurial projects by CUHK teachers, students and alumni were exhibited online. The new interactive display zone on campus featured the advanced technology products invented by CUHK entrepreneurs for visitors to try out. They included Automatic Retinal Image Analysis technology made for stroke assessment, a robotic glove designed for rehabilitation training of stroke patients, a mobile application that captures and documents the readings on a blood pressure monitor, and a multifunctional robot equipped with camera and supersonic sensor.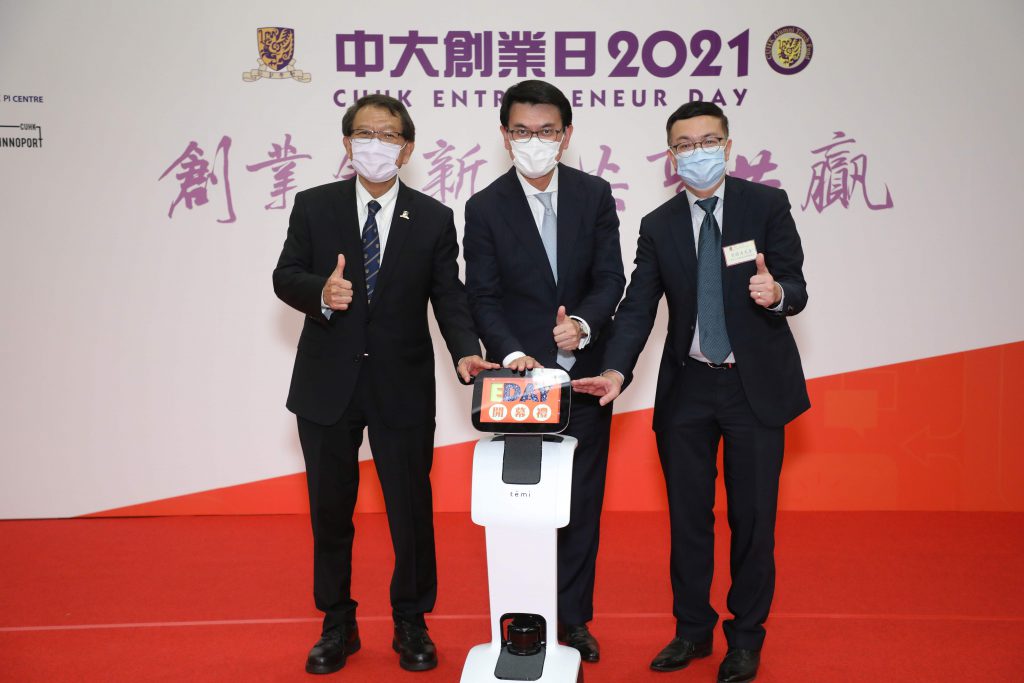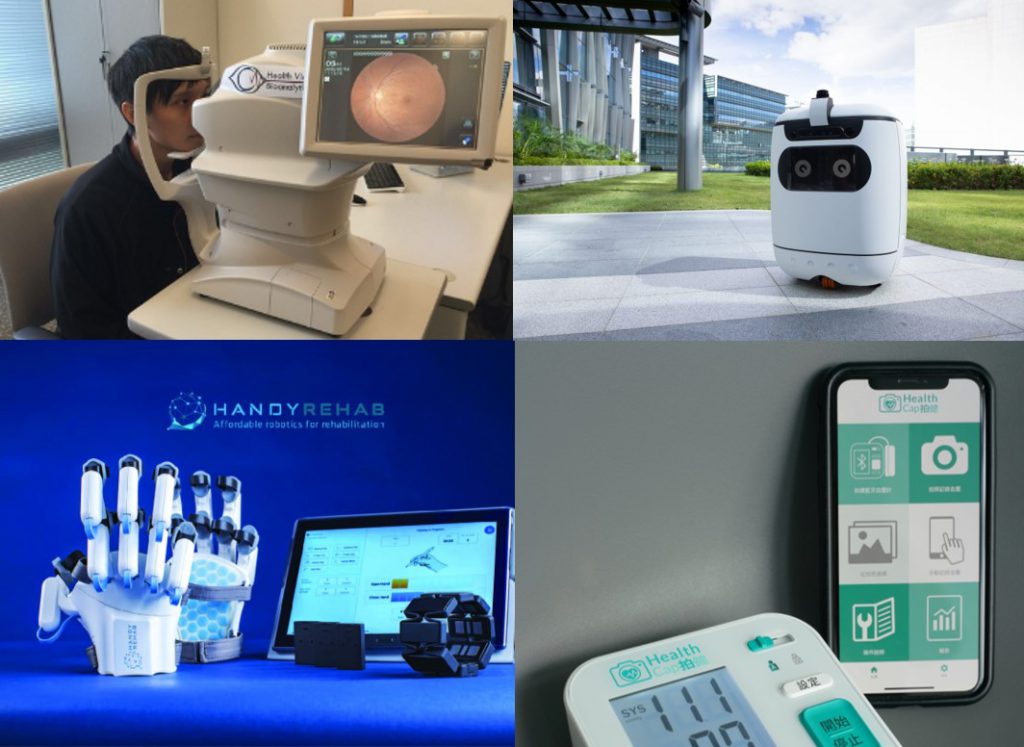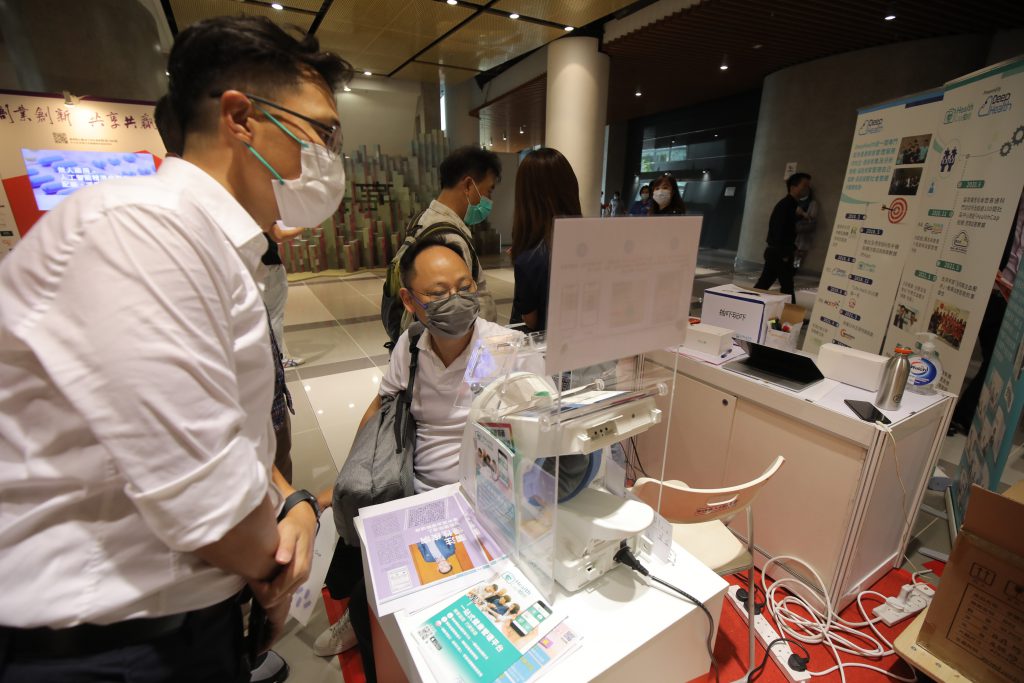 The final of the CUHK Entrepreneurship Competition, one of the highlights of the day, provided an opportunity for CUHK alumni, teachers and students to showcase their hard work to judges of diverse backgrounds. The competition resulted in the "Zygote Morphokinetic Predictor" platform from Han-Peng Assisted Reproductive Technology Limited winning the Championship. This technology enables doctors to better assess and predict embryo with high developmental potential, and help devise appropriate embryo transfer plans to bring infertile couples hope. The first runner-up went to LaSense Technology Limited which invented an ultra-sensitive gas sensing and control system to detect multiple gases; and the second runner-up went to BioMed Technology Holdings Limited which specialises in gut microbiome assessment and patented probiotics development, for the improvement of human health.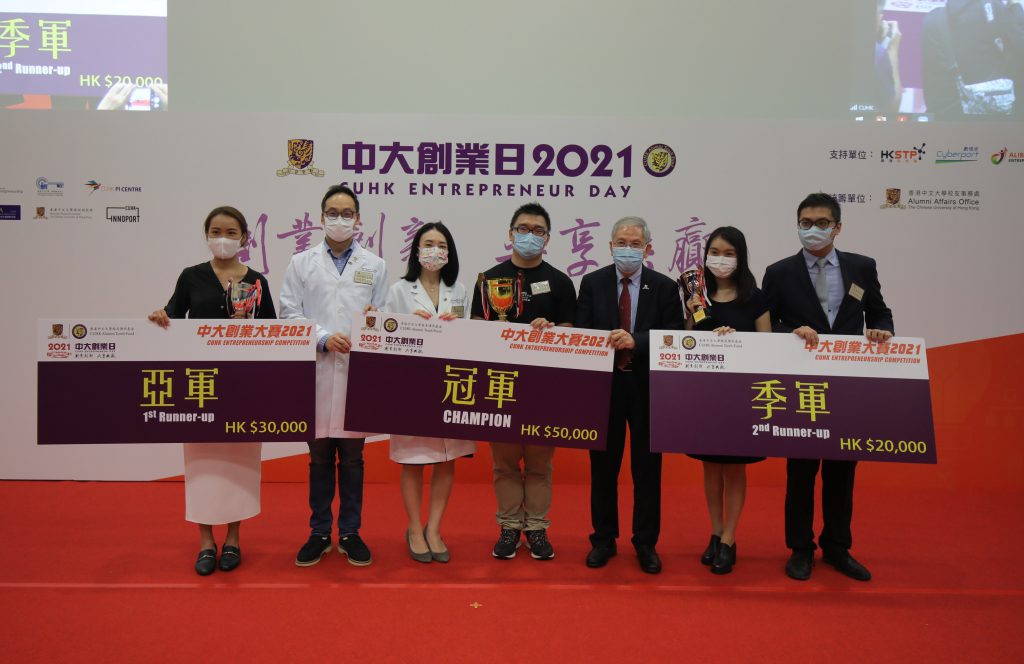 Finalists of the competition included an AI technology that provides bioinformatics solutions for precise estimation of viral genome mutations that help to increase vaccine effectiveness, put forward by Beth Bioinformatics Co., Ltd., and Leap Flash Technology Limited which invented an automated drug dispensing, distribution and tracking machine through AI for better patient medication management. To support their pursuit of their entrepreneurial dream, the top 3 teams were awarded a total of HKD100,000, and teams which showed exemplary results in the first round were also invited to the incubation programme, IDEATION, launched by the Hong Kong Science and Technology Park.
A series of thematic talks, master classes, and workshops on the days were well received by alumni, members from different industries and the public for their exchange of entrepreneurial insights and aspirations.